Your Right Spray Tan Colour
Monday, September 26, 2011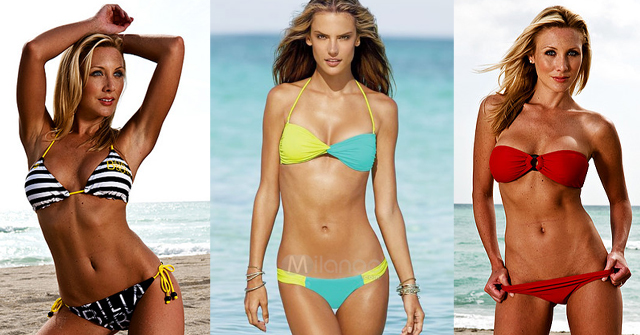 A lot of people however make the mistake of choosing a spray tan colour that is not suitable for their complexion. What looks good on one person may not work well for another. Therefore, it is crucial to choose YOUR best fake tan colour in order to achieve a natural sun kissed appearance. When choosing the best fan tan shade you will need to consider your original skin tone as well as your hair colour. Do you have pink, yellow or olive undertones? Are you warm or cool? It is essential that you choose the right spray tan colour for your skin. Now look at your hair colour. The level and undertones of your hair will also influence the spray tan colour that is best for you.
Dark hair and pale skin
Use a light spray tan colour for your first application. Then gradually build up to a darker tone if you desire. With pale skin it is very important to get the first application done carefully and thoroughly in order to get the best fake tan results.
Blonde hair and pale skin
Light to medium spray tan would be the best fake tan colour for you. A creamy, caramelised colour will work very well with your golden hair, however, using a tan that is too dark may cause you to look orange on your pale skin. As you have pale skin you have to take extra care when you are applying the first coat so that you do not miss any spots, and build your tan gradually and be particularly careful around the hairline to avoid any mishaps.
Medium to olive natural tones
Those with darker complexions can more easily brave the darker shades available. Darker spray tan colours blend very well with such skin tones and create an earthy, natural look, and a healthy, bronzed glow.
For all skin types it is advisable to first do a patch test of the product by applying a little bit at the back of your hand. This will ensure that you are not allergic to the product. After four hours you will be able to see how that particular shade will look on your skin.  A lot of salons have a computerised system, where you can see beforehand how a spray tan colour will look on you. It is useful when making a decision to try a new product, or when selecting the best fake tan colour for a special occasion such as a wedding. If you are still in a doubt, seek advice from a beauty consultant. Their expertise will help guide you in the right direction in order to get best fake tan colour to achieve the perfect glow.