Winter Tanning Tips
Tuesday, June 28, 2011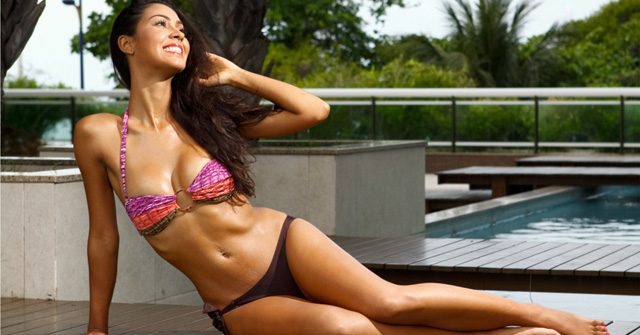 Winter is officially here making it the perfect time for a spray tan. A winter spray tan is a great way to give you that sun kissed look for that special occasion or for just any day of the week. In these cold, sun-less months winter tanning helps you maintain a healthy bronzed complexion with a great natural glow.
As beauty is always in fashion, why not make your skin in style all season? With a few simple tricks you'll have that endless summer look that is always on trend. First trick is to shave a day before you get sprayed. You want to be body to be completely hairless when getting sprayed (although arms are optional). Avoid shaving on the day to minimise any irritation that may occur from your spray tan.
The second trick of winter tanning is not to wear any makeup, concealer, foundation, perfume or deodorant on the day of your tan. You want to be as natural as possible. Wear loose fitting clothes in dark colours. Sometimes the instant bronzer can wipe off onto your clothes, but don't worry these marks tend to wash our easily. Make sure you avoid exercising or showering for at least 8 hours after your spray tan. Waiting 24 hours after your tan to shower will give you the best result for a longer lasting and natural looking winter spray tan.
Third trick is to hydrate your skin by moisturising it. Wait at least a day or two for your spray tan to fully sink in.  Moisturising right after your shower will help prolong your tan and keep your skin hydrated and smooth.
Don't forget you can complement your winter tanning efforts with the colours you wear.  The same goes for toenail and nail polish. With darker tans, try colours in brighter tones such as hot pink, a bright orange or red, lime green, or a sunny yellow. For lighter to medium tans use pastel pinks, whites and off-whites, soft purples, and tranquil blues. This will make your tan look a bit darker but not take away that natural look.
Two-toned gold and silver jewellery such as a bracelet, anklet, or earrings will compliment any tan with a touch of fashion. Despite the cold winter months, wearing a light top with dark jeans will make your tan more noticeable and a bit darker. Darker clothes usually tend to make a tan appear lighter. Just because it isn't summer, doesn't mean you can't look your hottest with the best type of tan around, the winter spray tan.