Winter Make-up Tips
Monday, May 21, 2012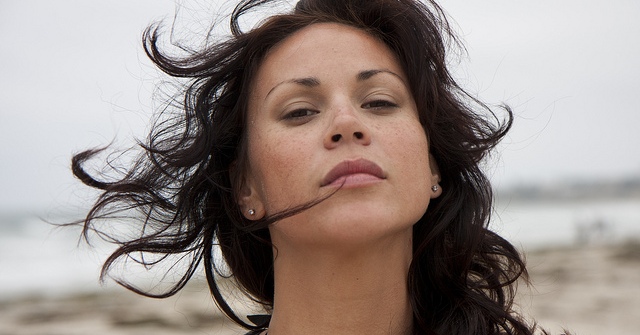 Whether or not you love winter, we all know how much it can take a toll on the skin. Not only does the cool weather often give us dry and flaky skin, but the lack of sunshine can also result in a pale and washed out complexion. Luckily for you, we are here to give you some tips to maintain healthy glowing skin all year round. As far as we're concerned, spray tans are the only way safe to achieve your golden glow anyhow!  So don't fear winter, here are a few secrets to help you out!
SKIN: The first step to getting your glow back is to treat yourself to an instant tan. This will help your skin look radiant and healthy, so all other makeup products will compliment your colour. Another beauty tip to keep your skin looking its best is to keep it moisturised and hydrated. This should be achieved by drinking a lot of water and applying a high quality moisturiser on a daily basis. It is still important to make sure that there is SPF in your products—the winter sun may seem mild, but can still harm your skin!
EYES: After getting an instant tan it is time to emphasise your eyes! We say, the colder the weather, the darker the eye makeup. Smokey eyes can look particularly fantastic in winter! Whatever your colour choices, be sure to define your eyes with eyeliner along the upper lashes and a spot of mascara.
CHEEKS: Having the perfect blush is crucial to get the most out of your instant tan! Subtle pinks or roses with gold undertones will brighten your complexion, giving a healthy and radiant glow.
LIPS: The colder weather can do a lot of damage on your lips if you don't take care of them. Everyone has experienced cracked lips in winter, and it's certainly not pleasant! Applying lip product throughout the day won't only keep them protected but will also give you a gorgeous pout! Designers like Dolce & Gabbana believe that winter is the perfect time to go for the red lip look, so why not give it a try?
There you have some of our top makeup tips for winter. Applying an instant tan as your base, you will find all your makeup glides on and matches your complexion with ease. So don't fear that winter's on the way – you've got all the beauty secrets you need!