Why Everyone Loves a Spray Tan
Friday, August 24, 2012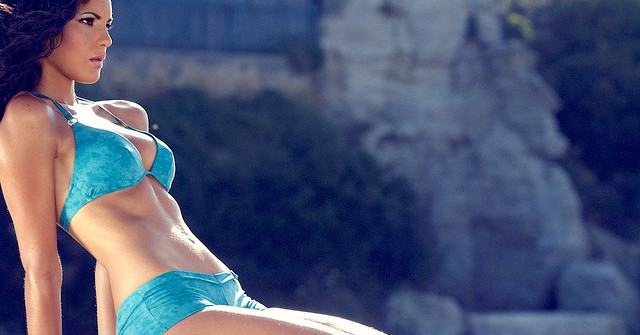 With the increased knowledge of how dangerous sun tanning is for our health, lots of people have started to embrace sunless tanning methods instead.  There are also some people who are sceptical about fake tanning, being concerned that it may look orange and uneven. If you're still sitting on the fence about whether or not to try spray tanning, here are a few reason to take the plunge and give it a go.
1. Quality
If you're worried that your tan will look fake and obvious, then worry no more! There are loads of high quality spray tan products on the market these days, all specially formulated to give a natural looking glow. Whether your colouring is naturally pale or olive, there are products suited to your skin type. With all different shades available, as well as tanning foams, lotions and sprays for different skin types, you can be assured that there is a product suited to your skin.
2. Time Saving
With the advanced spray tan technology these days, there are lots of different tanning solutions that can develop in as little as one hour. Imagine having a full summer tan in just sixty minutes. That's right, you really can! So why waste endless hours lying in the sun when you can be tanned in no time at all.
3. Healthy
Fake tanning is the only healthy way to get your tan! Sitting under the sun's UV rays will only damage your skin and potentially subject you to skin cancers later in life. The active ingredient in fake tanning solutions is generally DHA which has been approved by the Therapeutic Goods Administration in Australia for tanning use. You can rest assured knowing that DHA tanning products are a safe way to get your glow.
4. All Year Round Tan
Last but not least, we love that spray tanning allows you to remain tanned all year round! You can maintain a glow even during winter with the ease of a quick one hour spray tan. That's simply amazing!
As you can see, there are lots of fabulous advantages to having a spray tan rather than sitting in the sun! Not only does fake tanning save you time and protect your health, but it also allows you to maintain a stunning glow throughout the year.  If you were sitting on the fence before you read this article, we're sure that you've decided to give spray tanning a try now!