Why Choose Spray Tanning
Wednesday, May 9, 2012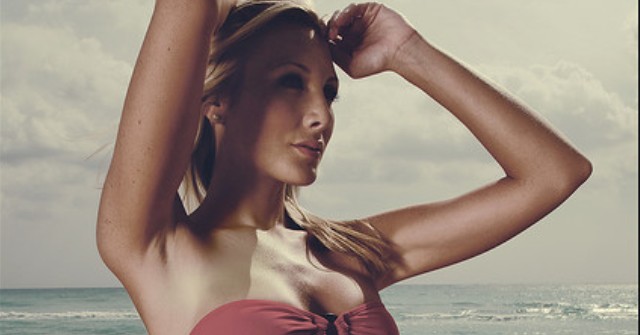 A spray tan is the healthiest substitute to achieving a natural golden tan any time of the year, and can be done almost instantly in the comfort of your own home or at a salon.  It is the safest alternative to spending hours and hours of tanning in the sun or solarium trying to gradually build up a natural, flawless tan. This form of tanning highly reduces the risks of skin cancer, freckles, moles, pigmentation and wrinkles! A spray tan is perfect for anyone trying to achieve fabulous colour and minimise the serious risks associated with it.
Sunless tanning is extremely convenient because you can choose the depth of your colour, ranging from a subtle light glow to a dark tropical look. With the wide range of tanning solutions available, you can literally pick and customise what shade of brown you want your skin to be. You can start off with a single application of a light shade, and add to it gradually until you are happy with the final colour of your skin.
The results from a spray tan are much better than applying creams and lotions by hand, plus the application process is a lot less messy. Providing you allow the tanning solution to dry thoroughly before getting dressed, there should be no rub off onto your clothing – something that can't be said for some tanning creams and lotions.
Spray tans fade naturally over time and can be topped up as often as necessary. Spray tanning isn't an expensive process either and in most cases a single application is sufficient to get the tan you want – unlike sunbeds where you often need numerous sessions to achieve your perfect tan. So if you get an even, all-over perfect tan in one session without the sun shining – what more could you ask for?
A spray tan can last up to 10 days, and best of all, you'll have no tanning marks from your bikini in the sun.  Additionally, many sunless tanning products can help to hydrate the skin, providing plenty of essential vitamins and minerals.  If that isn't convincing enough, we don't know what is.