'Where did you get that tan?!'
Friday, August 9, 2013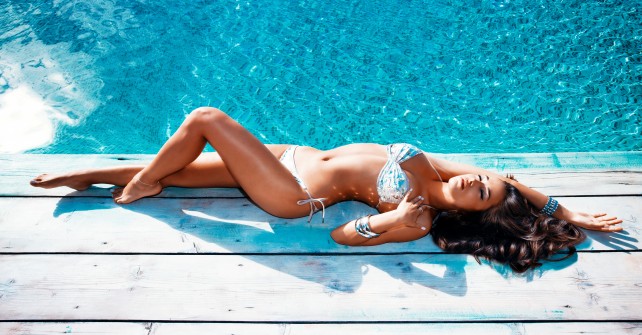 How to achieve an exotic sun kissed holiday tan – right in the comfort of your own home
It's around that time of year again. You know the one; the time where those fortunate enough to save all their pennies jet set off to all corners of the world to indulge in some much sought after rest and relaxation. So how do we achieve these overseas holiday tans that these jet-setters come back with and flaunt amongst all the fair skinned Winter folk back home? Well, it's easy if you know where to look!
Moroccan Tan
The Kingdom of Morocco; one of three countries that has both Atlantic and Mediterranean coastlines. Picture spice market smells, a vast array of rich colours, a perfected combination of Middle Eastern magic and European flair. Now add in some luxurious Argan Oil sourced from the country's southwest regions and combine it with a deliciously dark Mediterranean tan that will have everyone turning their heads. The carefully selected ingredients in this product range not only achieve a lavish longer lasting tan, they also ensure the skin is left feeling soft, nourished and hydrated.
Aviva City Express; Miami, Hollywood and Vegas
America; the motherland. Each 'City' in this range provides a vastly different tone depending on what you are wanting to achieve. There's the Caribbean warmth of Miami; a city that conveys the balmy Spanish skin tones and rich latino tans from South beach. Or perhaps desert inspired colours from Vegas, picture city lights, showgirls, glitter, feathers and deep, dark tans. If neither of these are the holiday tan you wish to attain, then there's of course Hollywood. Imagine Hollywood Boulevard, Beverley Hills, high end brands, big sunglasses, flashing cameras, short shorts, famous celebrities and their fabulous Hollywood glow.
California Tan
Looking for that classic beach tan synonymous with the sun baked beaches of America's West Coast? California Tan can accomplish this holiday glow confidently. Renowned for the endless amounts of sunshine California offers, you can apply this tan with the goodies the product range; rich in vitamins, moisturisers and nutrients and the perfect for a golden, flawless tan.
OzTan
You would be surprised, sometimes the best kind of tans come from our very own backyard. The sun drenched Australian beach skin is very sought after. Whether you want to achieve a Bondi bronzed colouration, or are wanting a good ol' fashionAustralian sun kissed appearance, then this range is for you.