What No to Do Tanning Tips
Monday, July 11, 2011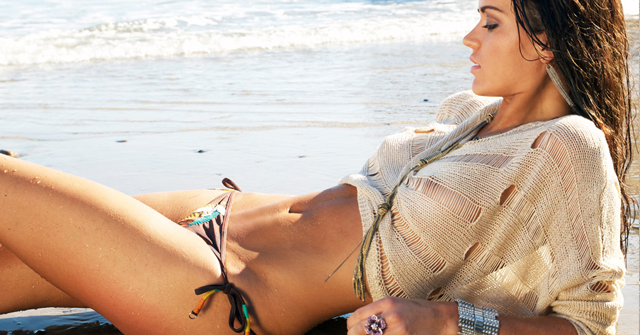 There is a fine art to achieving the perfect tan. There are things you definitely should do and thing you really need to be careful not to do. These basic tanning tips outline the key things you should avoid doing when applying your own self-tanning product or getting a spray tan.
1.    Avoid Too Much Post Tanning Activity This is one of those tanning tips that you would not normally think about. After applying a self-tan you should minimise activities that will make you work up a sweat. Well at least for an hour after. Avoid all activities that induce your body to activate its natural cool down mechanism. (Ladies, get your hubby to clean up the kitchen after dinner…after all you don't want to break a sweat.) Additionally, hopping into the shower after applying a spray tan or lotion is not a viable option. Wait an hour minimum and up to eight hours (if you can make it) before showering.
2.    Try not to tan in the day While it may not always be a viable option, you should always aim to apply your tanning products in the evening. This gives your tanning product adequate time to dry and helps you avoid the sun's harmful rays as sunless tanning products do not contain a SPF. Getting a sun burn to go with your fake tan will not work so this is one of the most important fake tanning tips. Only once the product had dried can you apply sunscreen, which you should, the following morning.
3.    Watch What you Wear The third of our all-important tanning tips is to be careful of what you wear while tanning and post-tanning.  As clothing lines determine tan lines tight fitting clothes, preferably a skimpy bikini, work perfectly for achieving a natural and even tan look. Do not wear lightly coloured clothing as tanning products can stain your garments.
4.    Don't Put Clothes on Post Tan While tight fitting clothes are good for while you're tanning, going nude (or throwing on a loose dressing robe) works better for once you've finished. Don't risk the chance of irritating your skin with tight clothing material. And hey, you've got nothing to be ashamed of. Enjoy showing off your new, (drying) tan skin!
5.    5 minute Timers Five is your number. Don't let the clock tick a second past five minutes without thoroughly scrubbing your hands. This is probably the most important of all the fake tanning tips out there. Unless you want orange hands… this could be an interesting contrast to the rest of your tanned body.
6.    Spread Rather than Rub Sunless tanning instructions often direct users to rub in the self-tanning lotion until absorbed. Red light! Rubbing in the product takes too long and will stain your hand an orange colour. Rather, spread the lotion in a circular motion, taking care to not miss any spots. 7.    Avoid Shaving or Waxing The final of our fake tanning tips is to be sure not to shave or wax after tanning. You can shave directly prior or wait a few hours, depending on your skin's sensitivity. Wax 24- 48 hours before tanning. Always moisturise pre and post tanning to prevent your skin and tan from flaking off.