Vani-T Tan Review
Friday, February 3, 2012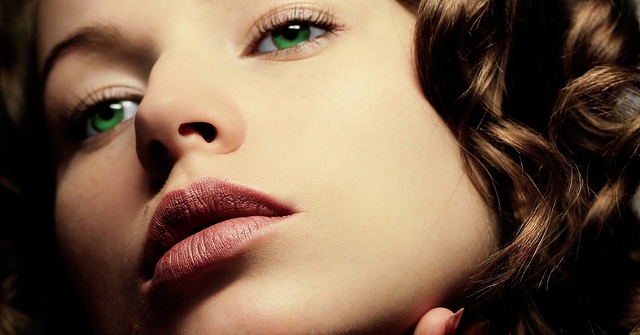 Vani-T products are taking the tanning industry by storm, being loved by A-list celebrities and requested by beauty editors all around the world!  Not only are their products all natural, organic and free of harsh chemicals, but Vani-T also prides themselves on preserving the earth and using recycled material wherever possible.  A Vani-T tan gives a flawless, natural glow, using the most effective ingredients to create a dark, long-lasting cocoa-brown colour. The solutions are hydrating for the skin and free of any strong odours, making them pleasant to apply to the skin.  Using a Vani-T spray tan solution results in a longer lasting tan that fades 80% better than competitor solutions.  Who wouldn't love a spray tan solution that can hide stretch marks and make you look thinner? Here is a review of our favourite Vani-T tan solutions.
Vani-T Liquid Sun Original
Known as the "Rolls Royce" of tanning solutions, the Liquid Sun Original gives a nourished, honey-dipped glow over the entire body. Available in both Medium (8% DHA) and Dark (12% DHA), this solution is suited to a range of skin types and tones.  Utilising Vani-T's incredible Hydra-firm technology, this spray tan solution has the capability to fight age, firm skin and renew skin cells. If you love a long-lasting tan, then you will love this Vani-T tan solution.  Everything included in this alcohol-free solution will help your skin to look and feel amazing:
For just $96.85, this incredible spray tan solution can be all yours!
Vani-T Fusion
The Fusion spray tan solution incorporates breakthrough skin fusion technology, using wheat amino acids to bind the skin with intense colour for longer than you can imagine! This Vani-T tan will fade so smoothly and evenly, you'll forget that it was fake!  Here's what is found in this quick-dry spray tan solution:
Not only does the Fusion solution give a long lasting tan, but all these ingredients can help to nourish the skin in a multitude of ways.  Available for only $90.25, why not try this solution now?
Vani-T Velocity
Just as the name suggests, Velocity spray tan solution gives a rapid summer tan in no time at all!  This Vani-T tan is the world's fastest, darkest and longest spray tan available.  There's no reason for a spray tan to be inconvenient – you can wash and wear this tan in just one hour!  You can also decide the shade of your tan, which depends on how long the solution is left on for.  Just one hour will give a light tan, two hours will give medium tan, and three hours will give a dark tan.  While the tan develops, all of these healthy ingredients will be nourishing your skin:
Save yourself a heap of time! This amazing Vani-T tan is available for only $121.60.