Top Vani T Spray Tan Products
Monday, September 5, 2011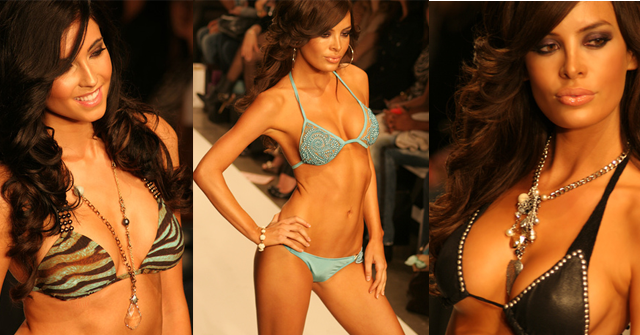 Vani-T products are some of the best tanning solutions on the market. Loved by celebrities including Cameron Diaz, Danni Minogue and Jennifer Hawkins, Vani-T products not only make you look amazing, but they are packing with goodies that nourish your skin. Designed for all skin types, these products provide the best tanning results. The Vani-T products are available in 4 different formulas including Vani-T Liquid Sun Original, Vani- T Liquid Sun Dark, Vani- T Fushion, and Vani- T Velocity. Regardless of your skin type and colouring, there's a Vani-T colour for you. Decide which Vani-T product is right for you and experience the latest tanning sensation that gives you the ultimate tan!
Vani- T Liquid Sun Original is a medium-based formula with 8% DHA. This formula is designed to give you a medium tone tan with a honey glow. Vani-T Liquid Sun Original and Dark formulas are created with skin firming, age fighting and skin rejuvenation ingredients to help your skin look and feel beautiful. Liquid Sun Original, with its key ingredients and micro-emulsion formula also provides you with a longer lasting and deeper colour. This formula is especially well suited to light-medium to medium skin tones, boosting natural colour and providing a glowing bronze that is flawless.
Vani-T Liquid Sun Dark is a darker formula with 12% DHA. Perfect for darker skin tones and the peak summer months, this formula will give you a rich dark tan with a flawless bronze. Using Hydra-firm technology, Vani- T Liquid Sun Dark helps rejuvenate, tighten and firm your skin. To achieve a dark and natural tan, use Vani- T Liquid Sun Dark. It will give you the colour you crave while nourishing your skin at the same time. Vani- T Liquid Sun Dark is one of the most popular and hottest formulas used within the Vani-T product range. If you love a deep tan then this one is for you.
Vani-T Fusion is the ultimate formula for that exotic tan look. Created with rich nutrients and Australian Kakadu Plum extract, this formula is designed to give you a deep Mediterranean tan. This intense colour will have you looking like you just came back from a tropical getaway, while nourishing your skin, giving you utmost benefits to your tan. For a striking tan that is rich in colour, Vani-T Fusion is the perfect product for that island-kissed look.
Vani T Velocity is a best-selling Vani-T product. It is designed to give you the richest, darkest and quickest tan, Vani T Velocity. Vani T Velocity, also known as the Rapid Tan, gives you a full rich tan in as little as 3 hours. You can leave the formula on for 1 hour to develop a lighter tan, and the formula will continue to develop to give you a darker colour when kept on longer. Made from the finest ingredients, Vani-T Velocity Rapid tan is the most popular formula used to give you deep, rich colour and an intense bronzed appearance. Vani T Velocity Rapid tan is proven to give you the longest lasting tan guaranteed. Look your hottest with the ultimate tanning solution from Vani T with Velocity Rapid tan.