Top Spray Tan Accessories
Wednesday, July 11, 2012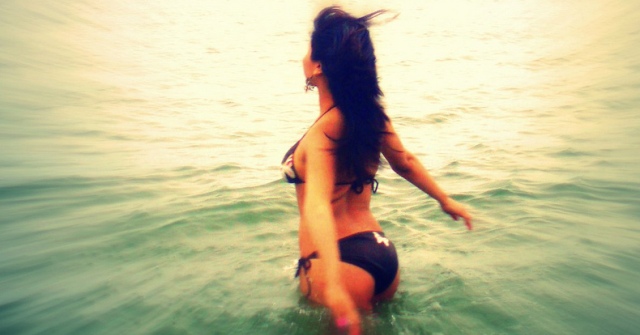 Spray tanning has become a widespread practice these days. There was a time when we would lay in the sun for endless hours, patiently waiting for a tan and allowing our skin to incur serious damage. Luckily for us, these days are over and spray tanning is now a huge part of our beauty routines, allowing us to have a glowing tan in no time at all. With the rising demand of sunless spray tanning, lots of people have started to spray tan themselves or to even start spray tanning businesses. So if you're starting out, which products and spray tan accessories will you need to purchase first? To help you out, here is a list of our top spray tan accessories that we think every sunless tanner should own!
Barrier Cream
Barrier creams play an essential role in spray tanning. Their main function is the prevention of over-tanning on certain areas of the body, like the hands, feet, knees and elbows. A barrier cream forms an invisible barrier between the tanning solution and the skin causing lesser DHA to reach areas that are prone to over-tanning. There are lots of great options available however we highly recommend the ones from California Tan and Essentials as they both form a perfect barrier for your skin and nails.
Primer
A tanning primer is the best way to optimise your sunless tan. This is one of the spray tan accessories that people tend to ignore, and yet it can be incredibly effective! Using this before a spray tanning session will help to produce a rapid and radiant tan, giving the ultimate sunless glow. We recommend trying the Perfect Start Primer by MINE which guarantees to enhance your spray tanning results.
pH Balancing Spray
A pH balancing spray is yet another of our favourite spray tan accessories, helping your skin to prepare for the ultimate tan. Our skin naturally has a pH balance of roughly 5.5 and therefore applying products with low or high pH levels can have drying effect on the skin. Rather than allowing your skin to dry out and your tan to fade and flake off quickly, you can use a pH balancing spray to help balance and maintain healthy skin pH levels. We highly recommend drying the Playboy Sunless pH Balancing Prep Spray if you're hoping to maintain your sunless tan for as long as possible.
Tan Removal Mitt
While a sunless tan is fantastic, there is always a time to remove the tan and start again. We think this is one of the best spray tan accessories as it helps to remove any leftover spray tan in no time at all! Also fantastic for fixing spray tan errors, a tan removal mitt is an essential accessory. Some of the most popular mitts include Essentials' Self-Tanning Mitt, Tan Off's Tan Removal Mitt and MINX's Bronze Off Mitt. With any of these products, you'll find that removing an old tan is quick, easy and effortless.
With this list of tanning accessories you simply can't go wrong. Of course purchasing a high quality tan machine and spray tan solution is also important, however owning the right accessories is also key to maintaining an even and natural-looking tan. Time to go shopping!