Top 10 Summer Hair Care Tips
Thursday, November 1, 2012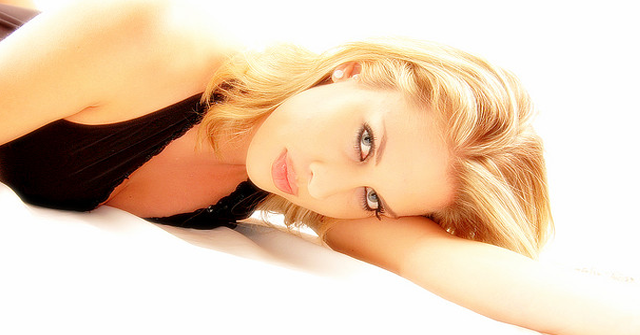 The hot summer temperatures can come with a lot of humidity that can actually damage your hair's cuticle thus resulting in drab, dry, split, frizzy or brittle hair. Here are 10 summer hair care tips that will help you prevent unnecessary damage to your hair:
Give your tresses a shampoo break
Using shampoo on your hair less often actually allow your tresses to absorb more of it's own natural oils. Another alternative is to try out cleansing methods that don't dry out your sun exposed strands. If you've already got a shampoo you like to use, you can always dilute it for a more gentle treatment for your summer hair.
Go natural
Hair tends to get deprived of moisture during summer. One of our easiest hair care tips is to limit the use of hair chemicals like relaxers, hair colour, bleach and hair strengtheners as much as possible. Natural hair products may be worth trying out during summer.
Avoid using heated hair styling tools
Another one of our hair care tips that you might like to consider is giving your summer hair a break from hot styling tools like hot irons and blow dryers. However, if you cannot resist your blow dryer, ensure that you use leave-in conditioner that is designed to protect your hair against dryer heat.
Make use of rinse-out conditioning treatments
Use the appropriate rinse-out conditioning treatment for your hair type, texture as well as current condition.
Schedule deep conditioning treatments
One of our favourite hair care tips is going down the salon for a great deep conditioning treatment. Your summer hair requires moisture replenishment because it is regularly exposed to the sun.
Treat fragile ends with TLC
You will find jojoba oil quite helpful in softening the ends of your strands. For protection throughout the day, it can also be applied to dry strands or used as a pre-shampoo treatment.
Use protection
It's not just the skin, but our hair also needs protection during summer. Using leave-in hair products that have SPF protection or by wearing a hat or covering up your hair is a great an easy way.
Hydrate your hair
This is one of the hair care tips that you cannot ignore during summer. Ensure that you keep your hair and roots hydrated from the inside. Best way to achieve this is drinking plenty of water!
Cover up
If you find yourself out in the sun, be sure to reach out for your hat to help cover the delicate summer hair strands.
Trim the ends of your hair
Summer can rob moisture from your tresses. Remember to always regularly get your hair trimmed for the damaged sections of your hair.
Follow these summer hair care tips and enjoy a fabulous summer ahead!