Tips for Removing Fake Tan
Monday, February 27, 2012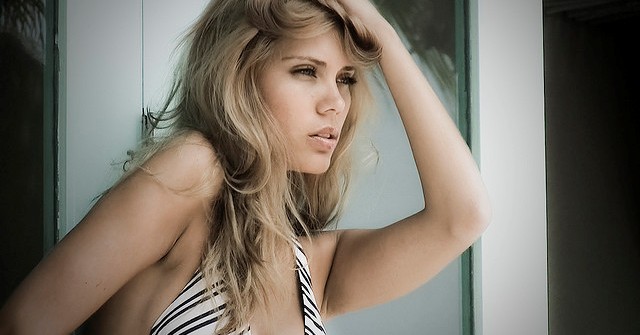 There are so many reasons why everyone loves sunless tanning! Not only can you have a summer glow all year round, but you don't even need to expose your skin to harmful UV rays.  It's clear that sunless tanning is the best tanning method, however there are a few things that any fake tanner needs to know – most importantly, how to get fake tan off your skin! In order to maintain an even and natural looking tan, it's extremely important to remove an old spray tan before reapplying.  With the tips below, removing fake tan should be easy and care free!
Tip #1: Exfoliation If you're a regular sunless tanner, then this tip is likely to be of no surprise to you! The first step anyone takes in order to remove their spray tan is to exfoliate the skin. However what people often don't know is that there are certain methods of exfoliating that aren't suitable for fake tanners.  Harsh exfoliating scrubs often include oils to stop the skin drying out and these oils can form a barrier against the absorption of fake tan. Therefore, the best way to exfoliate your skin is using the Tan-Off Mitt or Minx Bronze Off Mitt, both of which remove your tan extremely well and only require the use of water.
Tip #2: Lemon Juice or Witch Hazel There are certain areas of the body that are more prone to fake tan errors.  Dry skin regions such as the elbows and knees can absorb excess solution during a spray tan which you may wish to remove.  If this happens, there's no need to stress, just try some lemon juice or Witch Hazel! You can purchase Witch Hazel from most chemists, or squeeze a fresh lemon and use cotton wool buds to dab the areas that you're removing fake tan from. These simple and natural methods can be extremely quick and effective!
Tip #3: Take a long bath If you've tried everything and you're still wondering how to get fake tan off, then it's time to try some baby oil and a bath.  Cover your body with baby oil and leave it to settle for a few hours before taking a long, hot bath and using a loofah to gently exfoliate your skin. This is how to get fake tan off while relaxing at the same time! Who knew that removing fake tan could be so enjoyable?
So there you have our top three tips for how to get fake tan off.  If you love an even and natural looking spray tan, then be sure to remove any old fake tan before you reapply!