The Perfect Wedding Tan
Monday, February 13, 2012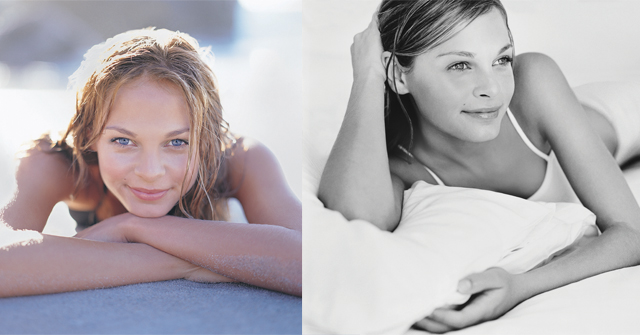 We all dream of our wedding day for years before it actually happens, so when the time finally arrives it's important to get it right!  Feeling confident and pretty in your wedding dress is crucial in order to enjoy your big day, so how can you ensure that you'll feel your best? While eating healthily, exercising and having good night's sleep can help, there is one more thing you'll definitely need – a glowing, summer tan!  The next question is; how can you achieve your perfect wedding tan?  You can lie outside and sunbake to get your tan, however we all know this isn't healthy and you'll risk getting burnt which can lead to all sorts of disasters including peeling.  The smartest option, like always, is a sunless summer tan!  In order to achieve the perfect tan for your wedding day, here's some of our top tanning tips.
Organise to have a trial run
There are all sorts of things to consider for your wedding day. Firstly you are likely to be wearing more makeup than usual, and secondly you will be having lots of photos taken.  Leave time to have a few trial spray tans before the wedding day so that you can experiment with spray tan solutions and colours.  Not only is it important to choose a colour that suits your body, however your makeup must also match.  The last part of the trial is to take a few photos and ensure your wedding tan looks as good as you'd like it to.
Make an early booking
Once you have chosen a salon that you are happy with, make sure you book your appointment well in advance. Imagine if you couldn't get into the salon after all this preparation!  Depending on how well your tans tend to last, book your appointment for 1 or 2 days before your wedding day.  Do not be tempted to book your appointment for the same day – you definitely don't want to end up with tan on your white dress. This is one of our most important tanning tips!
Prepare your skin 
As your wedding day approaches, it's important to have your skin prepared and ready for your spray tan.  Ensure that you leave time to wax or shave the day before you visit the salon, as you'll need to give your skin pores time to close over.  You should also exfoliate and moisturise all over your body for the week leading up to your spray tan, making sure that you leave 8 hours between your last exfoliation and your spray tan.
Maintain your tan
With the above tanning tips in mind, you are ready to visit the clinic. Once you arrive, the tanning technicians should take care of you, so all that you'll need to do is maintain your wedding tan leading up to the big day.  Avoid exercise, sweating, hot showers and swimming in chlorine or salt water.  Also be careful when spraying your perfume on your neck and chest, as it can cause your tan to become blotchy.  Instead, apply perfume to the underside of your wrists or in your hair. Our tanning tips are almost over, but there is one last thing to help you achieve your perfect wedding tan.  Purchase a tan extending moisturiser, which are available from most tanning salons.  Using this will help your tan to last for longer, making it well worth the buy!
Getting a spray tan is a great way to look and feel your best on your special wedding day.  Following these simple tanning tips, you can have the perfect wedding tan!