The Best Tanning Lotions
Thursday, September 29, 2011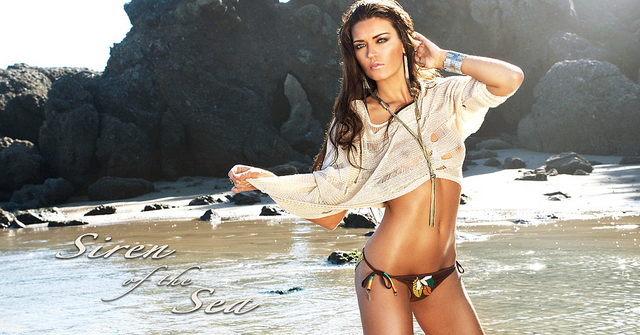 Fake tanning has become extremely popular, as we strive to achieve a perfect glowing complexion, without sacrificing our health. However, finding the best tanning lotion can be a little challenging even for those who has been self-tanning for quite some time. When you are looking for the best tanning lotion, always examine your natural skin colour, your hair colour and your skin type and then choose a tanning product accordingly. Our expert analysis of some of the best tanning lotions and associated self tanning products will also help you choose the right self tanner for you.
Before you even start thinking about tanning, you need to prepare your skin and there is no better way than to exfoliate your skin with a good exfoliator. California Tan Exfoliator Scrub is one of the best exfoliators for preparing your skin for tanning. It contains Aloe Vera, HydratanTM, Rooibos Extract, Walnut Shell, Bamboo Extract & Volcanic Ash, all of which are the quality ingredients that aid in caring and preparing for your skin prior to sunless tanning, in order to achieve the best tan.
Mystic Tan Perfect Tan Kit is one of the best tanning lotions kits around. If natural looking tan is what you after then you do not need to look any further. There are two versions of this tanning kit. One is specifically developed for the body and another one is for the face. The body tanning kit contains a 75ml Sunless tanning spray, a 75ml Accelerator and a 75ml Enhancer. The face kit contains a 75ml Sunless tanning spray, a 45ml Accelerator and a 45ml Face Shimmer. The face tanning kit is conveniently developed to achieve the best face tan and the shimmer gives the ultimate glow for a healthy looking skin. Apply the solution in a circular motion using the Essentials Self Tanning Mitt to achieve the best result.
California Tan Self Tanner Lotion is another amazing tanning lotion that gives you a flawless tinted tan and the beautiful combination of aloe vera and vitamin E nourishes the skin. Because it is fast absorbing, quick drying and has perfect tinting features, it has been featured in Shop Til You Drop, Fashion Journal and the Sunday Mail. California Tan Self Tanner Lotion has Bronzextend that contains DHA and Erythrulose, which help to develop a natural looking tan within 2 to 4 hours.
Once you have achieved your perfect tan from using these best tanning locations you will want to maintain the look for as long as possible. Mystic Tan Body Enhancing Moisturiser helps to do just that, with its DHA and vitamins ingredients. It nourishes your skin and boosts the sun-kissed look, creating a warm, sexy glow. Designer Skin Enamor is a great lotion too for daily tan maintenance. Magical Silicon Emulsion, the key ingredient of this lotion, hydrates and conditions the skin and extends the life of your tan. It also contains antioxidants and vitamins to maintain a healthy looking glow.