Ten Tips for Healthy Skin
Monday, July 4, 2011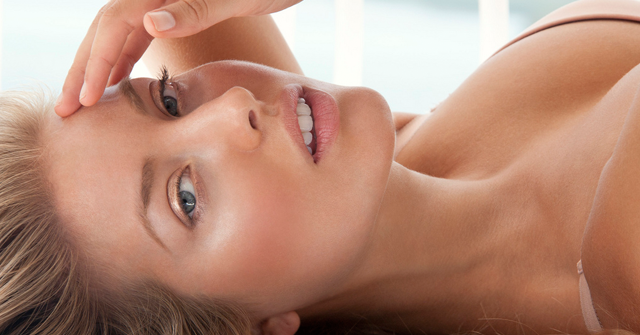 Healthy skin is the secret behind a faster, longer lasting and darker tan. Here we look at the top ten natural skin care tips to improve the health of your skin and help it show of your new tan.
1.    You are what you eat: chuck out the chocolate. Eating a nutritious, well-balanced diet is a golden rule in maintaining vibrant, healthy skin. Replace the chocolate, sugar, fat and processed foods with 4- 5 serves of veges, protein, whole grains and fibre each day.
2.    Dose up on the H20: Dehydration (and tea, coffee and sugar drinks) dries out your skin. Drinking 2- 3 litres of water per day will diminish the chances of dehydration.
3.    Get your lazy bum off the sofa. Go for a jog, visit the gym, take a dip in the pool. In addition to maintain and bolstering your health, exercise maintains your skin's tone and elasticity by increase the blood flow to your skin. 6 times a week for at least 20 minutes works perfectly.
4.    Quit smoking… unless you want premature wrinkles. The nicotine in cigarettes congests your blood vessels with unwanted substances, blocking access for oxygen and nutrients to make its way through.
5.    Lather up in sunscreen. SPF 15+ will do. Avoid excessive sun exposure to maintain healthy skin. Like nicotine, UV rays are harmful and speed up your aging process. Wrinkles aren't a part of our natural skin care!
6.    Wash your face twice daily. Choose cleansers with a limited amount of chemicals, possibly one from a natural skin care range. Using warm water, gently soaking in the cleanser using your fingertips in a broad, upward circular motion. Washing your face when you wake up and before going to sleep is recommended for healthy skin.
7.    Moisturise. Your skin naturally flakes off, shedding your spray tan with it. Again try choosing one from a natural skin care beauty company. Moisturising prolongs your skin's "shelf life," delaying your tan from fading while keeping your skin healthy.  Take notice that your moisturiser complements your skin type (dry, oily, sensitive, etc…) and that it is odour- free.
8.    Exfoliate. Exfoliating removes your dead skin cells to renew your skin, allowing fresh, healthy skin to pave its path through. This is one of the most important things you can do for natural skin care. For dry skin, exfoliate once to twice weekly.  Those with oily skin should exfoliate once a day to prevent clogged pores. Normal skin? Exfoliating two to three times a week does the trick!
9.    It's not bed time until you've washed off your makeup. Your skin renews itself as you get in those z's. Blocked pores pose an obstacle to this process, so be sure to (gently) remove your "day face" before settling in for the night.
10.    Get a good night of sleep. As your skin renews itself during the night, it is key to get 6- 7 hours of sleep to maintain healthy skin.