Tanning Mitt Review
Monday, June 11, 2012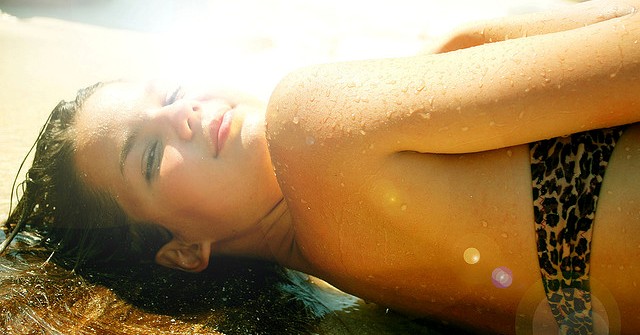 When it comes to sunless tanning, it's important to select the best quality products, from moisturisers to tanning solutions and exfoliating mitts.  Owning the right products can make your life much easier, making sunless tanning a simple and efficient process.  There are two types of tanning mitts that we recommend as essential items for any sunless tanners. Firstly exfoliating mitts, which help to remove any old tan and prepare the skin for a sunless tan. Secondly, application mitts which can help to apply self-tan as evenly as possible.  Below is a review of some of the best tanning mitts available.
Vani-T Tan Eraser Mitt This mitt works as both an exfoliating mitt and a sunless tan eraser, doing an incredible job at removing any dead skin cells or old tan. Made out of 100% natural fibre, there is no easier or more efficient way to remove a faux tan! Plus you'll have the silkiest skin you've ever felt once you've used this mitt.
Model Co Blend Tanning Mitt This re-usable and custom-designed mitt helps to buff the skin and blend in any tanning solution that you are applying. Not only will this mitt keep your hands protected and clean, but it also provides an even, streak-free, professional finish every time.
Essentials Self Tanning Mitt This mitt does an incredible job at applying sunless tan both evenly and effortlessly without any tell-tale streaks. Ideal for anyone looking for a less expensive tanning mitt, it works effectively to protect the hands while giving a natural looking tan.  Perfect for all levels of experience from beginners who need the extra assistance, to the experienced tanners who just enjoy the ease of application, there is a reason why these mitts are such a popular tanning item.
So there you've seen the range of tanning mitts that we highly recommend.  If you think you can't be bothered to exfoliate your skin before a sunless tan, remember, preparing your skin is the key to maintaining an even, long lasting tan! And with the ease of the application mitts that we've introduced you to, there's no need to experience orange hands or an uneven tan. They'll apply a streak-free sun kissed glow and protect your hands every time!