Which Tanning Essentials Spray Tan Machine Is Best For You?
Friday, May 16, 2014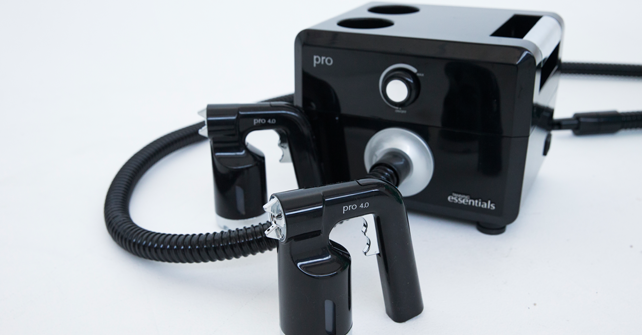 How does the saying go? A workman is only as good as his tools. For our spray tanning community, this can ring true. Operating with a tanning unit that's old, heavy, clunky or just the wrong type for your individual business can take up your time, energy and patience – and lose you clients.
Whether you are just starting out in business or an established salon thinking that it's time for an upgrade, determining which spray tan unit is going to suit your business needs can be a tricky decision. We break down the best tool for every type of business.
Tanning Essentials Pro Spray Tan Machine is the best choice for professional salons that cater to a high volume of daily clientele and need to run their system for back to back spray tans.
The unit is compact, as well as being wall-mountable. Complete with two applicators, large salons can utilize this feature as a back up or a secondary gun during busy periods. The Pro Spray Tan Machine applicators have full flow control with limited over-spray, and use only 40mls of spray tan solution per full body application.
For less frequent tanning needs or low volume salons, the Glam Spray Tan System is your pick – complete with a 3 speed HVLP turbine for varied tanning speeds, the system comes in a variety of colors and weighs in at only 2.6kg!