Tanning Cream, Spray or Foam?
Wednesday, August 22, 2012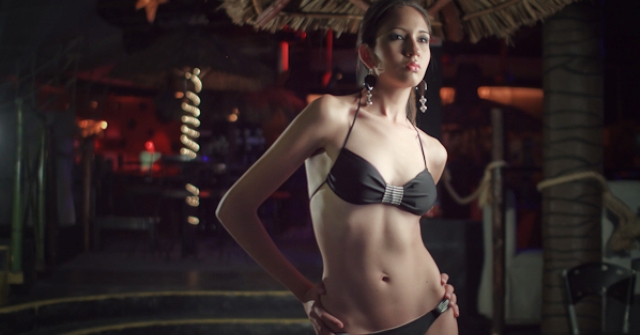 Choosing a sunless tanning product can be a tricky process if you don't know where to start! There are loads of different products on the market these days, which is fantastic for providing options however can also make things more confusing. That's why we thought we'd provide some simple information to help you find your ideal tanning product. With the help from a few simple steps, it's actually fairly straight forward! Once you've found the right tanning cream, spray or foam, it will be well worth the effort. You can have a glorious tan all year round no matter what the season, and without harming your skin or health. Perfect!
Choosing the type of sunless tan If you're looking for the perfect tan for a special event such as your wedding or birthday, then it's best to opt for a professional spray tan! Leaving your tan in the hands of an expert is a sure way to achieve the perfect result. If you're maintaining an everyday tan, you may wish to try self-tanning at home. In this case you'll need to decide between a spray, a cream or a foam. While it all seems confusing at first, there are actually different products for different skin types, and it's actually very simple. If you have naturally dry skin, we recommend trying a lotion or a tanning cream which will add some extra moisture at the same time. If you have naturally oily skin, then you should opt for a foam or a spray which are lighter in texture and will sink into your skin easily. If you're serious about tanning, then you could even buy your own spray tan machine and start spray tanning at home with the help of a friend or family member.
Choosing the colour  When it comes to choosing the colour, it's important to consider your own natural skin tone. Although you're eager to have a tan, it can be risky to opt for "extra dark" colours if you have pale skin, hair and colouring. We recommend starting with lighter coloured tanning products if you have fair colouring and you can always apply more layers or build up to a darker solution. On the other hand, those with naturally dark colouring should opt for deeper tanning products in order to achieve a noticeable change.
Trialing the product No matter what product or colour you have chosen, we highly recommend trialing it on a small patch of skin before applying it all over. Use a small amount of tanning cream, spray or foam on your upper thigh, stomach or another area that is covered by clothing. Once you have decided that you are happy with the colour of tan you can then apply it all over your body.
Applying it properly  There are a few golden rules to applying a sunless tan. Firstly, make sure you have exfoliated your skin all over at least once or twice for the days leading up to your tan. Also apply some moisturiser the night before you tan, but be sure not to apply it immediately before applying your tanning cream, foam or spray. Once you have applied your tan, allow it to develop for as long as recommended on the packaging. It's also best to avoid hot showers, chlorine pools and sweating for at least 24 hours after you have tanned.
So there you have our top tips for sunless tanning. It's time to start analysing your skin to decide whether you should choose a tanning cream, spray or foam, and to determine which shade would suit your colouring.  Once you've found your ideal tanning product, you'll never go back. After all, sunless tanning is the only healthy way to achieve your golden glow!