Tan Removal Mitt Reviews
Wednesday, August 1, 2012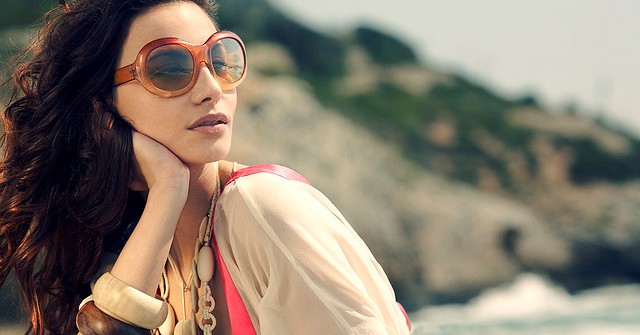 If you need to remove any leftover tan or blend out any tanning errors, then a tan removal mitt is exactly what you need! Acting as a highly effective exfoliating mitt, this is a tanning accessory that every fake tanner should own. Capable of rectifying patchy areas such as knees or ankles, a tan removal mitt will also remove any old colour before your next spray tan.  Although there are lots of different mitts available on the market these days, it's important to choose a high quality mitt if you would like it to work well. Below is a review of some of the best mitts available.
Tan Off Mitt The Tan Off Mitt is the perfect exfoliating glove made with two different weaves of fabric that easily remove the extra residue of a sunless tan. The Tan Off Mitt was introduced as the world's first breakthrough in sunless tanning to correct and/or remove fake tan.  The double-sided mitt has an orange side for light exfoliation and a black side for strong exfoliation. It is extremely simple to use and is 100% chemical-free so that its users can remove their tan without subjecting their skin to harmful substances. With the use of a little water, this Tan Off Mitt can even out tanning mistakes, or can entirely erase a tan that you're ready to remove. Plus, the Tan Off Mitt is the most environmentally friendly way to remove your tan!
MINX Bronze Off Mitt The Bronze Off Mitt is made from 100% natural fibers, which act to simply and easily remove any evidence of a previous faux tan.   Rubbing off any dead skin cells, this mitt will also work to restore the skin's natural appearance. Also useful for preparing your skin for a spray tan, it can help you to achieve a perfectly even and long-lasting tan.  In order to achieve the best results from this mitt, it's important not to use it under running water. Instead, it's best to wet the mitt and then squeeze out any excess water before firmly rubbing your skin in a vertical direction.
Vani-T Tan Eraser Mitt A highly-acclaimed exfoliating and tan removing mitt, the Vani-T Tan Eraser is used by professionals and self-tanners worldwide. This tan removal mitt is made of 100% natural fibers which are able to effectively slough away dead skin cells and left over tan.  Not only can it help to remove left over tan or prepare your skin for a fresh spray tan, but it also works to reduce cellulite, minimise stretch marks and increase circulation.  After a few uses of this mitt your skin will be radiant and glowing!
So there you have our top picks of the tan removal mitts! Why waste your time scrubbing away with an average exfoliation mitt when you can remove a tan in no time at all? Time to get yourself one of these useful mitts!