Swap the chocolate bunny for a chocolate tan!
Wednesday, April 9, 2014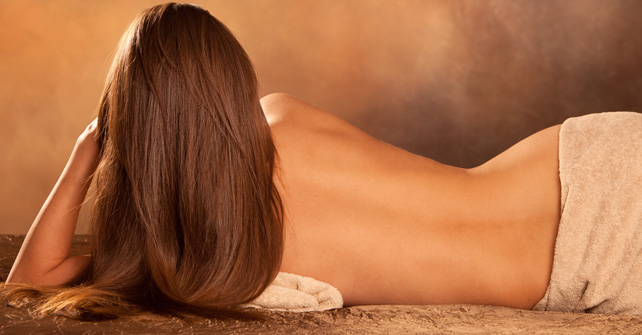 Everyone, back away from the Cadbury Crème Egg this Easter. This year, we're going to go for the healthier kind of chocolate: a choco tan!
Forget the extra calories that usually pile on after your fourth or fifth Lindt bunny; this type of indulgence actually helps you to look more svelte instead.
The trick is working with a tanning product that's green based – that's what will give you a deeply bronze, chocolate tone to your skin.  Since the shade of green sits directly across from orange on the colour wheel, it works to counteract orange tones in your skin, so this type of formula is key to achieving a beautifully bronzed, sun kissed look.  No oompa loompas around here!
While a chocolate tan might sound like an intense shade to someone with a lighter skin tone, the fact is that most of us have some sort of redness in our skin, so a green-based solution is your answer to offsetting that and maintaining a balanced, natural shade.
Here are our picks of the best green-based tanners around:
MoroccanTan Original Not only does this spray tan have a green base for the perfect olive shade, but it is also infused with hydrating argan oil and vitamin E together with moisture lock technology for the bronze that goes the distance.
Summer Tan Organic Dark Great for skin types that are naturally olive or brown, this is one tan product that'll give you a solid bronze for five days.
Naked Tan Chocolate Solution Using 15% DHA, this tropical tanner is organic, using naturally derived sugar cane and Erythrulose (a natural sugar that reacts with skin) for a deep Mediterranean bronze.
Black Magic 2 Hour Tan When you need to be bronzed, fast! This spray tan contains the highest grade DHA on the market that can be adapted to suit any skin shade – simply apply a lighter veiling for fair skin tones and go a deeper coat for more olive tones.