Summer Skin Care Tips
Monday, January 23, 2012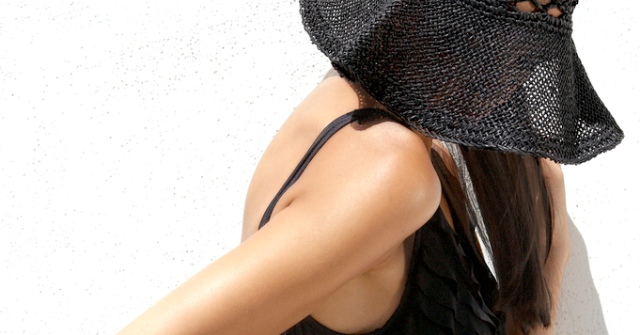 Summer wardrobes are filled with dresses, shorts and skirts, which makes summer the perfect season to flaunt a bronzed tan!  But given that we know about the sun's damaging effects, how should we get a glowing tan? This is where sunless tanning methods come in! Avoiding the sun's UV rays, and instead using spray tans or tanning lotions is the best way to get your summer tan while maintaining healthy, young skin.  So that you can protect your skin as well as possible, we've outlined some simple skin care tips below.
Slip, Slop and Slap Whether you have naturally tanned skin or not, you still need to wear sunscreen. It is widely believed that people with dark skin tones don't need as much sun protection, however this is not true!  Regardless of whether your skin turns red while you're sun baking, you are still doing damage.  Therefore, the first skin care tip is to always wear sunscreen when you're outdoors in summer! Whether you're exercising, going to the beach or sitting in a sunny café, you should always have your sunscreen applied, particularly between the hours of noon and 3pm.  And remember, the best way to get your summer tan is to get sprayed!
Dress for the Occasion Just like we wear warm jackets in winter to avoid catching a cold, we need to wear the right clothes in summer!  While sunscreen adds a layer of protection, it is still possible for our skin to get burnt on particularly sunny days. The best way to maintain young, healthy-looking skin is to use a combination of skin care methods, not only relying on sunscreen. Therefore, when you venture out on a hot day, be sure to wear sun-smart clothing.  We know what you are thinking, and you're wrong!  Sun-smart clothes don't need to be unfashionable. All the best brands are selling large brimmed, colourful hats, which are the best way to protect your face and shoulders. To care for the rest of your body there are all sorts of beach shirts in fashion, including the famous Camilla Kaftans.  Being sun-smart has never been so easy!
Keep Your Body Hydrated! To keep young, radiant skin, you need to make sure it's thoroughly hydrated! This involves two routines – drinking lots of healthy liquids, as well as applying external moisturisers.  When your skin is exposed to the sun, it can dry out incredibly quickly, making it more prone to wrinkles and aging.  This is not what you want! Make sure you drink ample water throughout the day and use a rich body lotion both morning and night.  What's the best part about this? If you have a sunless summer tan, the moisturising lotion will help to extend your colour!
With these simple skin care tips, retaining beautiful, vibrant skin during summer need not be a challenge. Just remember, using sunless methods to get your summer tan is the best way to avoid early-aging and wrinkled skin!