A Step by Step Guide to Achieving the Perfect Tan
Wednesday, February 21, 2018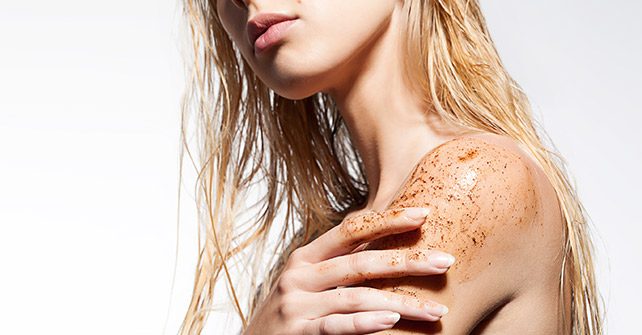 If you run a home, mobile or salon tanning business, you'll know there's definitely a knack to killing it in the spray tan game. Trying to achieve a perfectly flawless spray tan will be near impossible if you're not equipped with the correct tools, knowledge and understanding of your products. Education is KEY if You want to achieve the ultimate spray tan for your clients. Just think every client that steps out your door with one of your spray tans is FREE marketing, so ensuring these walking billboards only highlighting your tanning skills is a must vs. exposing your lack of experience.
Before using spray tan kits, you should instruct your clients to properly prepare their body for the process. Ensure that they exfoliate and exfoliate well by ridding their body of dry skin; residue from a prior tan, in addition it will also prep and prime the skin creating a clean smooth surface for application. By combining a mitt and your favourite tanning exfoliator product will achieve the ultimate body exfoliation. Recommend that your client; exfoliates, waxes, or shaves the day prior to tanning this will allow the pores of the skin to close, with just a quick rinse the day of the tan to wash off any perfumes or oil residues from the day's activities. If your client chooses to ignore your advice it can vary the tans; longevity, depth of color, and also increases the risk of the tan looking patchy or uneven.
You'll want to instruct your clients to introduce sunless tan after care products into their daily beauty regime; in return it will increase the longevity of their sunless tan & reduce the risks of your tan fading unevenly. Recommend the use of soap free body washes, allows the skin to stay hydrated & prevent a sunless tan from being stripped away by astringent soaps, a tan extender will help with topping up a fading tan, moisturise & boost skins hydration all at the same time!
To avoid jump starting the exfoliation process recommend to your clients, just to gently pat skin dry after a shower & make sure they obey the golden rule; moisturise!
Whether you're running a tanning business from home or own a professional salon, investing in superior equipment and spray tan kits will ensure you're providing your clients with the best tan possible. With solutions in a range of shades and a variety of brands and useful tools, it makes things a little easier when trying to achieve the perfect sunless tan with our comprehensive range available online. Want to know more? Call us today to speak to one of our tanning professionals about spray tan kits.