Spray Tanning Equipment
Friday, March 2, 2012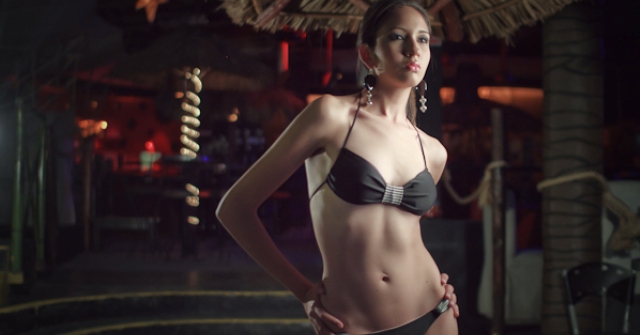 When it comes to choosing the right spray tanning equipment for your salon, the extensive variety on the market can leave you feeling overwhelmed.  Spray tanning machines are designed differently depending on your needs and requirements as a salon or as an individual.  Of course your budget will also affect the choices you make when choosing spray tanning equipment, however there's no need to feel limited by this, as there's an extensive range of affordable spray tanning machines available these days.  In order to help you make the best choices, here is a review of some of our favourite tanning machines.
Essentials Classic Spray Tanning System – $299 This well priced machine is designed to be used by anyone from self-tanning individuals to high volume professional salons.  With this well-designed spray tanning equipment, you're sure to have perfect control over the hose, delivering consistently even results every time.  Just a few of the many benefits of these spray tanning machines are:
This simple and user-friendly machine offers consistently even results, making it a fantastic choice of equipment. At such an affordable price, these spray tanning machines are perfect for a new salon starting out on a budget!
Playboy Classic Spray System – $379.05 This incredible Playboy spray tanning equipment is the perfect substitute for airbrushes, consisting of a 3 speed high voltage, low pressure turbine function.  With a professional spray gun that gives amazingly even results, you'll have maximum control over this spray tan hose.  Some of the things we love about these spray tanning machines are:
With this outstanding piece of spray tanning equipment, you're salon will look both professional and highly fashionable.  Who would have thought you could achieve optimal results for such a reasonable price?
Essentials Pro Spray Tanning System – $569.05 This is the perfect system for a busy tanning salon! If you are willing to spend some extra money and are in need of a high quality, long lasting machine, then this is the one for you! With over 30 years of experience, Tanning Essentials has their spray tanning machines down pat.  It's no surprise that their Pro Tanning System is so incredible.  Here are some of the qualities of this fantastic machine:
This machine is designed to make tanning as easy as possible. From the blue LED light that shows the machine is operating, to the convenient gun and cup holders, there is nothing that Tanning Essentials didn't consider when they designed this machine.  Your salon will be complete with one of these machines!
Playboy Pro Spray System – $699 These highly stylish spray tanning machines are any professional tanners dream!  The sleek design allows incredible control over the spray tan hose, giving the ultimate tan every time.  Below we have listed the top things we love about this Playboy machine:
Including two mist applicators, two spare cups and a spare hose, this spray tanning machine is extremely well priced! Give your salon an extra kick with this fun and stylish looking spray tanning equipment.