What to Look for In Spray Tan Machines
Wednesday, March 20, 2013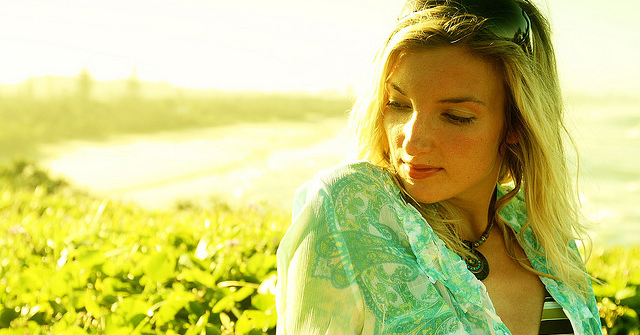 When it comes to running a successful business, you will need to acquire the best equipment, and our spray tan machine reviews will help you decide. There are a plethora of products for sale on the market which will attract your eye, but stay focused on what is suitable for your business and budget. You also have to consider where the equipment will be used – in your salon or your mobile tanning business.
To know which specific equipment best fits your business, you need to first learn about the different options throughout the industry. It's here that spray tan machine reviews will come in handy, guiding you through the different styles and helping you make an informed decision.
The HVLP machine is the most well-known product type, used in both salons and mobile businesses. In this type of machine, large amounts of tanning solution are delivered at a low pressure over the client. These machines come in the form of hand-held, applicator guns which deliver air from a flexible hose that is generated by a turbine. The high volume of air is reduced to 5-10 pounds per square inch (psi) at cubic feet per minute (cfm) of 45-62, which ensure an even and fine flow of the mist and less over-spray. If you are setting up a salon, the best HVLP machine to opt for is either a HVLP 550W or 700W machine.
This spray tan machine review will illuminate some of the most prominent features of HVLPs, including:
– It creates a tan over the client in less than five minutes. – Quick results allow you to service at least 6 clients within an hour – The 3-speed settings (high, medium and low) will ensure that you produce results that match your client's specific requirements – With the help of the heat function, you can dry the client effortlessly. – An automatic shut-off system which will prevent the machine from overheating – With the help of the deluxe gun, the spray tanning solution does not leak. The average amount of solution you will use is 30-50mls per session. – Easy to use and lightweight, making it suitable for those starting a new business.
There are a variety of HVLP machines available on the market these days, though spray tan machine reviews will prove that most work in the same way. The drawback being that they create a lot of noise due to the extra fans that exist within the system.
LVLP machines are also turbine driven like the HVLPs, but the major difference between the two is that LVLPs operate at 1 psi with a 40 cfm, and this flow can be adjusted according to the client's requirements. LVLPs release a fine spray which quickly dries, without any over-spray, so less solution is wasted in the process.
The prominent features of LVLPs are:
– Efficient, as it wastes less spray tanning solution. – Creates an instant colour over your client in 5-10 minutes. – It releases a low air pressure when sprayed producing an even and fine mist. – Flexible delivery adjustments to give results that match the client's preference.
LVLP systems are used by most tanning salons and mobile businesses. However, its main drawback is the requirement of special expertise for its use. It is also very expensive and can be too noisy for mobile tanning businesses.
Originally created for applying fake makeup-like tattoos over the body, the airbrush tanning compressor is now used for applying spray tans. It is quite popular, especially amongst mobile operations as it is a cheap and lightweight option. In addition, it is not noisy like the previously mentioned models.
Important features of the airbrush tanning compressor include:
– Due to its capability of spraying 35 psi of air pressure, it gives a narrow and fast spray pattern. – A speedy 25-30 minutes process. – More affordable range of products. – Limited noise pollution, unlike other models.
Apart from these positive features, there are several drawbacks. The airbrush compressor tends to over-spray due to the narrow delivery, and is much slower in spray tanning clients when compared to the HVLP and LVLP systems, which take only 5-10 minutes in delivering results.
The automatic spray tan booth is an enclosed area, similar to a shower cubicle, in which a client stands and is sprayed automatically by a number of nozzles which release a fine mist over their body. This type of machine is mainly used in professional spray tan salons.
Some important features are:
– Provides a very easy and simple method to treat clients. – It is automatic. – It is fast and effective. – Takes only 1-2 minutes to apply the tan over the client. – A private and comfortable way for those clients who feel shy in baring their skin.
There are several drawbacks, including:
– Costly set-up fees. – Less accuracy than manual spray tan machines operated by professional salons. – Often require touch-ups afterwards.