Spray Tan at Home
Wednesday, January 18, 2012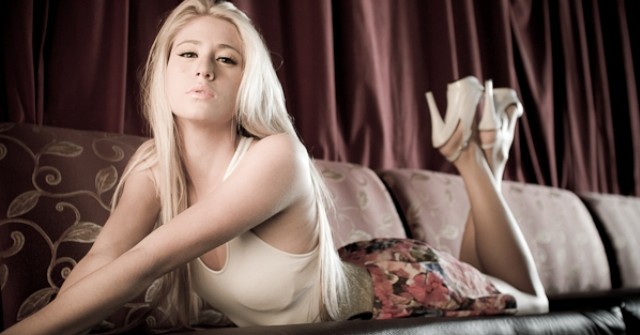 Spray tanning is the best way to get a gorgeous, deep tan without the risk of sunburn or other UV side effects. The only problem for those wanting a year round tan is that visiting salons after work hours can sometimes be tricky.  For this reason, some people have started applying spray on tans themselves. While the upfront cost of tanning equipment may be expensive, it definitely pays off over time! Although it's best to visit salons for special occasions, learning to spray tan at home can be a fantastic idea for those busy weeks when you just can't make it to the salon. So where do you start?
Step 1: Do the research
If you are an eager tanner, chances are you know the routine for spray on tans well -"Stand front on with your arms out and palms turned away" and so on. If you haven't taken notice of your professional spray tanner's routine, then it's time to go get a spray and concentrate closely on the procedure. Of course you can do a spray tan course, however this will be more expensive!
Step 2: Find a friend or family member
If you're planning to apply spray on tans at home, you'll need someone to help you out. Yes, you can learn to spray yourself, however it's always easier if someone else sprays you – especially when it comes to your back! Consider whether you have a friend living nearby who also likes to tan. Perhaps you could even share the costs! Otherwise do you have a family member who would be happy to help with your spray tan at home?
Step 3: Stock up
It's time to purchase your equipment and spray tan solutions. Luckily there are extremely affordable kits on the market these days, starting at $284.05 at Adore Tanning's online store. Designed for people who spray tan at home, the kits generally include a spray tan machine, sample pack of solutions, tanning enclosure and much more.  Who would have thought spray tanning could be so affordable?
Step 4: Choose a location
Before you start spray tanning there is one last decision to make! Where should you apply your spray on tans? It's best to choose an area that can be easily cleaned, such as your bathroom or garage. Another great location can be your garden if it's enclosed and private.  The main thing to remember when you make this decision is to avoid carpeted areas!  Also try to choose a room that provides you with lots of space – the larger the room, the less likely you are to end up with overspray on the walls!
Step 5: Preparing the area
Regardless of where you choose to apply your spray tan at home, there are some steps that you should take to prepare the area. Now that you'll be tanning regularly it's probably worth purchasing some throw sheets or plastic. If you're going to be tanning in the garage, you may wish to leave the car outside or cover it with sheets. Depending on the state of your garage, it's up to you how much of the floor and walls you wish to protect.  On the other hand, if you're applying spray on tans indoors you should definitely lay sheets on the floor, walls and over any special furniture. With most tanning kits you should have received a tanning enclosure which is worth popping up every time!
So there you have our tips for applying your own spray on tans. There are certainly some factors to consider, but with a little bit of effort and some upfront costs, you can apply a year round tan in the convenience of your home. For those with busy lifestyles and working long work hours, learning to spray tan at home can be absolutely ideal. Just make sure you follow our tips when applying your spray on tans – no one likes an arduous and stressful clean up!