Spray Tan Aftercare Tips
Thursday, November 15, 2012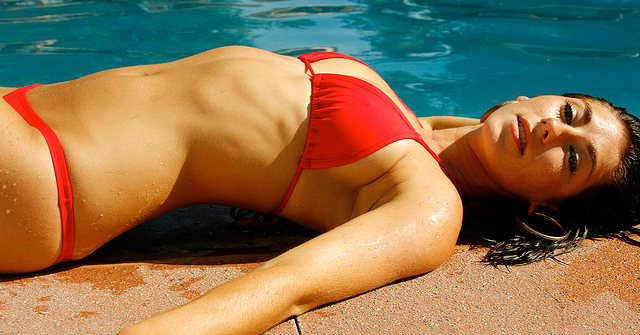 The tanned appearance of your skin will last between 5-7 days depending on the condition of your skin, including the spray tan aftercare steps that you take. Here is how to make a spray tan last longer:
– Put on loose dark clothing and slip on shoes. Tight fitting clothes can rub off your tan while wearing shoes or socks after your tanning session can lead to sweating which can inhibit the development of your tan.
– Avoid applying deodorants and moisturizers until after your first shower or bath. To extend the tan, you should moisturize daily after your tanning session. A tan extender is also recommended for anyone wondering how to make a spray tan last longer.
– An essential spray tan aftercare tip is to avoid using other products like shower gels, high street soaps or bubble baths that contain sodium lauryl sulphates or parabens, as they may cause your tan to fade quicker.
– Avoid showering, swimming and all other vigorous activities for at least 5 hours as this can inhibit the development of your tan. Water contact immediately stops the tanning process, while the chlorine that is used in swimming pools will strip your tan completely.
– Avoid shaving until 12 hours after your treatment.
– Avoid waxing following the tan application.
– Avoid sitting on any light coloured fabrics until you have taken a bath or showered, as this can cause discolouration.
– Another solution on how to make a spray tan last longer is avoiding long hot baths and showers because they tend to speed up the exfoliation of your skin and indirectly causing your tan to fade a lot quicker.
– It is advisable for you to wear washing up gloves, as the hands are often the first parts of your body where your tan will fade.
– A spray tan aftercare that many might miss is after a bath or shower, only pat your skin dry instead of rubbing your skin to avoid rubbing off your tan in the process.
– Avoid scratching your body as this can remove the spray tan while it is in the developing process.
– Avoid having a massage after your spray tan, as this will also ruin your tan.
– Ensure that you wear sun protection, as the spray tan does not have any SPF factor.
These are some of the spray tan aftercare tips on how to make a spray tan last longer. If you try them out, you should end up with a great natural looking tan that will leave you glowing for longer.