SOL HQ Review
Wednesday, January 30, 2013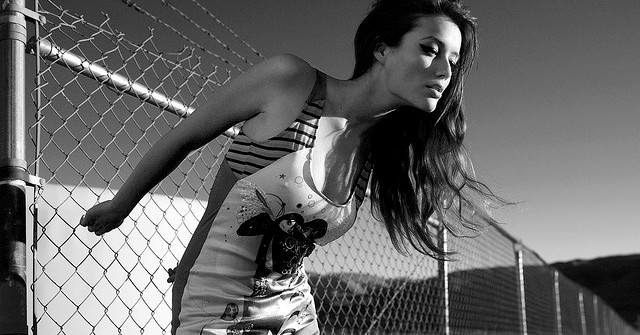 SOL HQ has become a popular tanning solutions brand across many salons in Australia. With an experience of over 12 years in the spray tanning industry, SOL HQ has provided spray tan lovers with amazing spray tan products. The company has been labeled as "the tanning gurus" by the Australian Beauty Editors, so we've decided to take a look at spray tan solution reviews and let you decide amongst the best seller tanning solutions by SOL HQ:
The Botanical Quick Tan solution by SOL comprises of a bio-tanning technology, which produces a tan within 2 hours of application. Bio-tanning is a new and revolutionary technology which includes plant extract that strengthens and enhances the production of melanin. This then increases the skin's natural defense against the sunrays. This tanning solution is designed for all skin types, with a light to medium tan finish over 2 hours, for a darker tone, leave it on for 2 to 5 hours. Expecting mothers can also try this tanning solution, after consulting with your doctor. Because of its natural ingredients, including botanical extracts, erythrulose, aloe vera, vitamin E and natural antioxidants, it makes it an ideal option for the environmentally conscious clients. The tanning solution moisturizes the skin, which then disperses the tan evenly over the skin and fortifies the tan colour.
If you are looking for a tanning solution, which creates a medium and sleek bronze tan on any skin type, the Regular Bronze by SOL is what you should get your hands on! Designed mainly for users with Type 1 and 2 skin types, this tanning solution contains DHA and erythrulose so that a deep gold and long-lasting tan is produced for even the fairest skins. It is perfect to use during the winter months and for those approaching their big day!
Designed for tanned and olive skin tones, the Choc Brownie by SOL is ideal for creating a seducing dark brown tan. For anyone with the skin types 3 and 4, this tanning solution is a dream come true. The dark tan is produced by high amounts of DHA. In addition, it contains a strong dose of aloe vera so that the skin is left with a soft and supple feel after application.
The D&E by SOL creates a perfectly dark tan over all skin types due to its main ingredients – DHA and erythrulose. The tanning solution works best on skin types 2, 3, and 4, along with Caucasian an even fair skin types. With the help of vitamin E and aloe vera, the skin remains soft and smooth even after the tanning solution has been applied.