Self Tan vs Salon Tan
Wednesday, July 13, 2011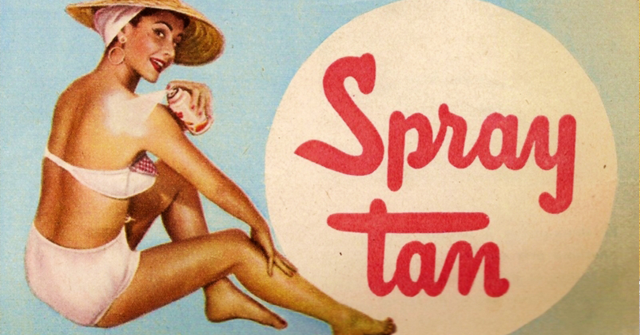 A century ago, tanning was the remedy for disease. Today, it's a leisure activity partaken by many and influenced heavily by society's idolisation of golden, bronze bodies. Tanning options range from the professional salons to the do it yourself, self tanning products. It's important to consider cost, maintenance, ease and health risks when choosing between a professional spray tan or self tan.
Professional spray tanning varies on average from $15- $45. In (a cheaper) contrast, self tanning products cost anywhere from $5- $60 on average and you are more often than not able to use these products over and over again. Although the pricing seems appealing, self tan sprays and lotions typically fade after three to five days. However, moisturising your skin thoroughly before and after applying self tanning products will help prolong your tan past the three to five day mark. Professional  spray tans on the other hand tend to last longer.
Professional spray tanning can take as fast as eight minutes to complete (with an additional 15 minute dry period). It's short enough to squeeze into your lunch break and allows for a hassle free, and often relaxing tanning experience. A self tan, on the other hand, can be quite messy as self tanning products can stain skin and clothing. This can be avoided by wearing proper protective gear (plastic gloves and last year's clothes) and washing your hands directly after you've finished. It can also be a challenge to apply self tanning products evenly over your body.
How confident you are in applying self tanning lotions will make a big difference in your tanning results. Practice does make perfect! If you don't mind the fuss and have the patience to develop your own tanning techniques, self tanning may be for you. However, if you don't want to run the risk of a streaky, tan-gone-wrong moment, then it might be best to leave it in the hands of the salon pros.
Both spray tans and self tanning products have their major pros in terms of health; tanning lotions and sprays contain dihydroxyacetone (DHA), a harmless, colourless sugar approved by the TGA and recommended by the Skin Cancer Foundation.
The decision rests in your hands: to visit the salon for a professional tan or drop into your local store to purchase self tanning products. Rest assured, however, that both options will leave you satisfied with a golden, bronze natural glow. No need to settle for snow white skin this winter.