Review of Tan Extenders
Monday, January 2, 2012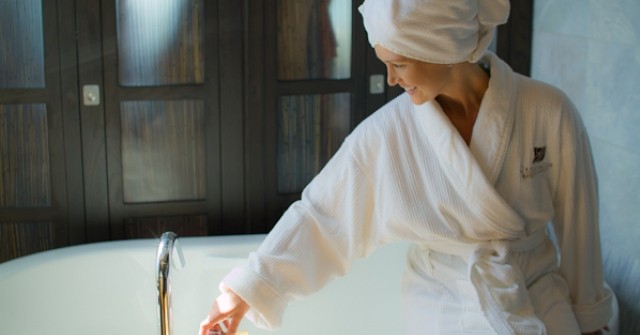 Ever used a tan extender? If you haven't tried one yet, you should! Many people spend money on the best fake tan products, and yet don't bother to properly preserve their tan. With the use of these miracle lotions, you can help to prolong the life of your tan. Whether your tan is natural or attained from sunless tanning techniques, an extender will help you to maintain it for longer. Tan extenders are unique blends of moisturising oils, used to slow the process of your skin cells wearing away. When you have a tan, it is wise to use extenders after showering or bathing, as well as before bed.
It's important to choose your tan extender wisely, especially if you've spent money on using the best fake tan products! To help you out, we have listed two tan extenders that we highly recommend.
California Tan: Tan Extender With Bronzers
This extender is the last but critical step of California Tan's 3-step self tanning kit. Some of the best fake tan products, California Tan's range is designed to maintain a flawless full body tan.  The included tan extender can also be used as a daily moisturiser, given the hydrating ingredients making up the lotion.  They include:
All of these ingredients help to improve the tone of your skin, leaving it smooth and supple. Also available separately from the kit, a 177ml bottle of this incredible product will cost you only $28.40.
Playboy: Tan Extending Daily Moisturiser
Playboy's tan extender is a strong moisturiser, helping to keep your skin shining and your tan for longer! Its nourishing ingredients include:
The blend of these ingredients creates a rich formula, increasing the resilience and elasticity of your skin. Not only will your skin love it, but this lotion's fragrance is a mix of kiwi, soft vanilla, honey dew, and brandy current, giving an alluring and refreshing touch! Your skin truly will look, feel and smell more beautiful! Available in two sizes, a 650ml bottle and a mini-size 59ml bottle, this product is suitable for all skin types!
So if you treat yourself to the best fake tan products, make sure that you don't forget to purchase one of these amazing tan extenders!  They're really are the key to a longer lasting tan!