Purchasing Spray Tan Equipment
Monday, April 16, 2012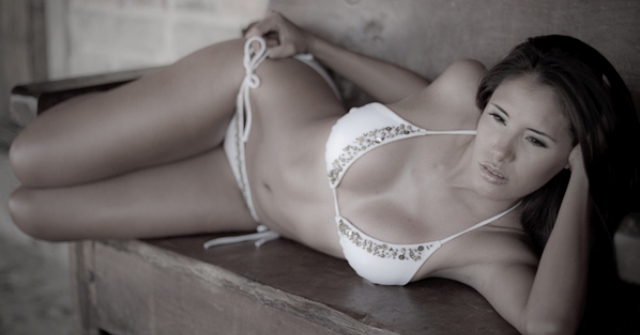 Dos
1. Research the prices! Given the increasing popularity of sunless tanning, spray tan products are no longer as expensive as they once were.  There are numerous companies in the market, so do your research and be sure to choose a high quality, well-priced brand.  You should be able to buy a spray tan machine very affordably by purchasing it in a kit with other products.
2. Buy packages or kits. Spray tanning kits are complete packages of the products and equipment needed for spray tanning. Although these kits can vary, they generally include a spray tan machine, spray tanning solution, portable enclosures, G-strings, hair nets, wet towels, clean feet and a barrier cream. Spray tanning kits are suitable for tanning salons, mobile spray tanning businesses and even individuals who tan at home. A great one is the Naked Tan Classic Kit which includes:
The Naked Tan products are sourced from Germany and made in Australia. The company is popular for producing tanning products with the best quality organic DHA and a blend of the most natural ingredients. No alcohol or Paraben is added to their solutions and the products are odour-free. With Aloe Vera as one of the main ingredients, Naked Tan products are both nourishing and hydrating.  The spray tanning kit by Naked Tan is intended to be a 10-minute spray treatment that produces a gorgeous tan within 2 hours.
3. Make bulk purchases online. You are far more likely to find well priced deals online than in store. Adore Tanning sells tanning products for less than the RRP and we are currently offering free shipping on large orders.
Don'ts
1. Purchase in a hurry. Tanning machines come in all shapes and sizes depending on your tanning requirements. For a mobile spray tanning business, the equipment requirements are likely to be different to those of a salon.  Your spray tan machine is an investment so do the research and know what you need before purchasing!
2. Purchase large amounts of a solution you haven't used. If you buy the full sized bottle and the colour is different to what you expected, you can save a lot on money on solutions! Adore Tanning offers sample bags with a variety of solutions, so it's best to try new products in this way to avoid wastage.
3. Spend more than you need to! Once you have decided which equipment you would like, take the time to order online and save money off the RRP that you will find in stores.