Professional vs Cheap Products
Friday, April 6, 2012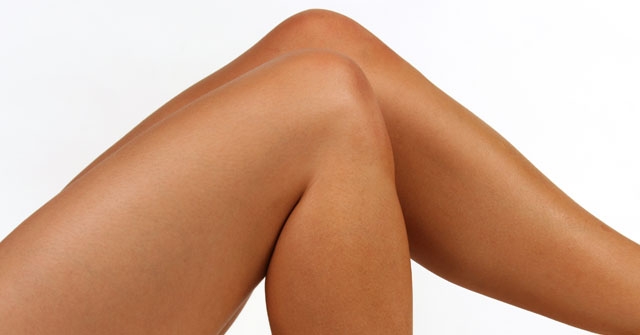 Want a year round golden glow? Want that perfect sun-kissed look without exposing your skin to the sun's damaging rays? Well with spray tanning you have your answer. However, not all tanning products are equal and selecting the right sunless tanning brand and product is critical to achieving that perfect tanned look.
Generally the best spray tanning results are achieved by a visit to your spray tan salon and having a professional spray tan technician apply the spray tan. Yet this may not always be an affordable option. Instead, you can try using a spray tan or tanning lotion in the comfort of your own home. When buying tanning products there is a big difference between the products and brands you find in supermarkets compared to those from professional outlets, such as salons or specialist online tanning stores. The age-old rule of thumb "you get what you pay for" could not be more true when it comes to tanning products.
Supermarket tanning products may be cheap, but they also tend to contain cheap, low-quality ingredients, which may prove to be harmful for the skin. Paraben is one such ingredient and it can be found under the names of these prefixes – methyl, ethyl, benzyl, propyl, butyl, and isobutyl. Paraben is also used in benzyl-parahydroxybenzoic acid and methyl-parahydroxybenzoic acid. Such chemicals have been commonly found to lead to rashes, allergic reactions, skin burns and acne. Most professional brands are paraben free, making them safer for regular use than supermarket brands.
Professional brands on the other hand are more likely to use high quality and naturally based ingredients. Most professional spray tanning brands tend to steer away from using synthetic ingredients wherever possible and instead use more organic, naturally based ingredients to help condition the skin and achieve a better tanning result. Naturally based ingredients that are commonly found in professional brands include aloe vera, vitamin E, vitamin C, vitamin A and green tea. Professional sunless tanning brands also tend to be designed with your skin's condition and health in mind. For this reason most professional products are also oil-free and free of any synthetic fragrances.
With the cheaper supermarket brands, generally less time and money is spent on research and development (R&D) in an effort to keep the product cheap. The end result is typically an inferior product. With these cheaper brands you are more likely to be left with an orange, streaky, patchy and uneven tan. With supermarket brands you may also find that your tan fades quickly and unevenly, leaving your skin blotchy and in overall poor condition. Professional spray tanning brands tend to invest heavily in R&D as they need to supply the professional spray tan salons with the best possible products in order to remain competitive and in business. For many professional brands, spray tan solutions are their core business and focus, so they work hard on creating a premium formula.
Another major negative factor of supermarket spray tanning products is that they are more likely to have poor instructions and even misrepresent the actual end results. They are also less likely to have a money-return guarantee and a lower level of customer service. This means that buying a good product from a reputable tanning salon or a well-known retailer is more likely to give a superior level of customer service and money-back guarantee. They will also give advice to customers on which spray tan brands to choose according to your skin type.
If you think supermarket brands are cheap, you will get what you are paying for! And no one wants a cheap looking tan. Choose a well-known professional spray tanning product for a professional tanning result and to take good care of your skin.