Playboy Spray Tan Kits
Wednesday, August 8, 2012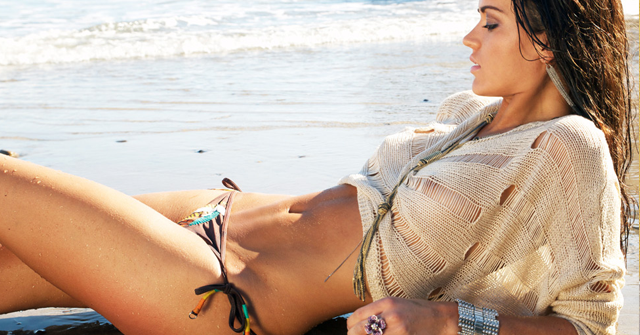 The Playboy tanning products have always been popular, not only for providing a stunning, natural-looking tan, but also because the products themselves are glamorous and fun.  Whether you're looking for a home spray tan kit or a professional salon kit, Playboy has something to offer you!  Below are two fabulous kits in different price ranges depending on what you need.
Classic Spray System KitThis stunning and high-quality piece of machinery is perfect for any professional salon, but is also affordable for a home spray tan kit.  The Classic Spray Tan Machine consists of a 3 speed HVLP (high voltage, low pressure) turbine and uses a spray gun that delivers incredible tanning results. This kit also includes a Playboy Spray Curtain, 1Litre 9% Spray Solution, DHA Barrier Prep Lotion, pH Balancing Prep Spray and a range of disposable accessories. All for $664.05, this is a fantastic deal making it perfect for any serious tanners looking to purchase a home spray tan kit.
Pro Spray System KitIf you're really serious about spray tanning, or if you're running a busy salon, then you may want to take the next step and try the Playboy Pro Spray System Kit.  This kit includes the Pro System which has been carefully engineered to allow perfect control over the spray tan flow in any technician's hands.  Not only does this machine look fantastic, but it also delivers outstanding results. This kit offers 2 different spray tan solutions, a DHA Barrier Cream, a pH Balancing Prep Spray and disposable accessories all for just $854.05. If you can go the extra yards, this machine will make you a very happy spray tanner!
There is a reason why we love the Playboy tanning products, and it's the same reason as everyone else. Their products look happy and fun, yet still deliver outstanding, professional results.  If you're looking for a home spray tan kit, we highly recommend the Classic System Kit, however if you're willing to go the extra mile for your salon, you'll absolutely love the Pro System Kit! So who wants some Playboy products now?