Playboy DIY Tanning Review
Wednesday, December 21, 2011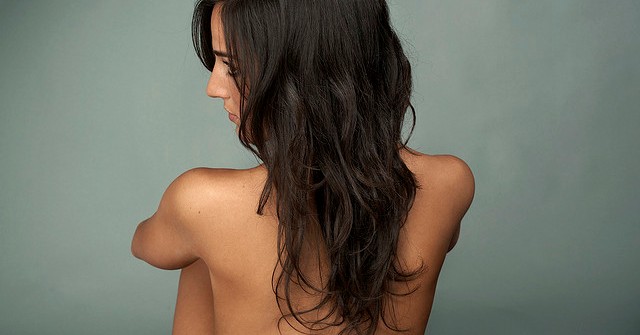 The Playboy DIY tanning range offers an assortment of tanning products, giving a healthy glow to various skin types. The range comprises of four products that should meet all your tanning needs, including a tanning lotion, a moisturiser, a tan in a can and a facial serum.  Each formulated with a blend of vitamins and TGA-approved tanning solutions, they will leave your skin feeling soft, luscious and smelling deliciously fresh. Below is a comprehensive review of these 5-star tanning products.
Playboy Glitz Celebrity Sunless Golden Glow Self Tanning Lotion
This Playboy product truly does give you a long-lasting natural tan. The formulation of this lotion blends a bronzer and a fragrance-free tanning ingredient, giving the upper layer of skin a golden colour. The most prominent ingredients in this self-tanner include: •    Vitamin A •    Vitamin E •    Green tea •    Kola extracts •    Rich moisturisers
With a healthy mix of ingredients, this product ensures that your skin looks and feels fresh. Suitable for all skin types, we sell a 298ml bottle of this product for just $28.40.
Playboy Glitz Celebrity Sunless Micro Mist Spray Can
One of the most convenient tanning products, this tan in a can takes only 5-10 minutes to spray your body and only 2-4 hours to develop a full tan.  Not only is it easy to apply, but your tan will last for roughly a week! As soon as you spray the mist over your body, you will see a golden glow which develops into a darker tan within 2-4 hours. You can also use this tan in a can to touch up your salon spray tan after a few days! With a fresh and uplifting fragrance, this mist is a tanning essential. To purchase a 177ml of this incredible tan in a can, it will cost you $33.15 at our Adore Tanning online store.
Playboy Tan Extending Daily Moisturiser
Designed for all skin types, this moisturiser is formulated from ingredients that will extend the life of your tan. Also nourishing your skin to give a radiant glow, it makes you look and feel younger and healthier. The ingredients include: •    Acai berry, •    Vitamin A •    Vitamin C •    Vitamin E •    Aloe Vera •    Panthenol
This healthy mix of ingredients will aid in repairing the elasticity of your skin, leaving it refreshed and glowing. With a fragrance blend of kiwi, soft vanilla, honey dew, and brandy current, your skin couldn't smell better! Available for only $33.15, this 650ml bottle is one of the Playboy tanning products that you must have.
Playboy Glitz Instant Bronzing Facial Serum
This odourless self-tanner will subtly give your skin a bronzed tint for the entire day. Comprising of bronzing beads which release cosmetic colour, this product will instantly bronze your facial skin. The main ingredient included in this serum is Dihydroxyacetone (DHA), dying the upper layer of facial skin for at least 12 hours. Also helping to firm and rejuvenate your skin, you can apply this product after a shower or before a special occasion. Suitable for all skin types and available for only $23.65, this 29ml tube is one of the tanning products that are really worth purchasing!
We hope this has helped you to discover which of the DIY Playboy tanning products is best suited to your needs. Whether you're after a tan in a can to apply a quick and easy glow, or a moisturiser to maintain your salon spray tan, Playboy has the product for you!