Model Co Review
Friday, June 29, 2012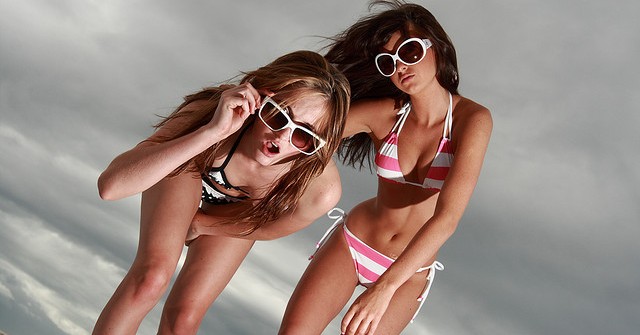 Model Co was established in 2002 by a Sydney Model Agent. The purpose of this innovative company was to provide woman with a home tanning treatment that would provide similar results to what models receive before their shoots. Model Co identified a niche in the market for high quality, self-application, quick and easy tanning products. Their Tan Airbrush in a Can was particularly well received by the market giving them a well-known and highly regarded name worldwide.  Although it's hard to choose, below is a review of two of our favourite Model Co products.
Airbrush Tan in a Can
This product really does represent spray tanning at it's best.  Intended to replace traditional tanning lotions, this award winning product was the start to fake tan in a can around the world.  Not only does it help to avoid staining your hands, but it also ensures even coverage and delivers a long lasting natural looking tan.  The combination of DHA and bronzers means that your tan will last for days but will also appear immediately.  The inclusion of Aloe Vera in this product helps to nourish the skin, keeping it silky smooth and moisturised.  Forget about smelly fake tan, the subtle scent of cocoa butter is enough to make you apply the product.  It's no wonder why this Tan in a Can has won so many industry awards!
Tan Remover Exfoliating Scrub
While we love to apply a gorgeous sunless tan, there also comes a time when the tan must come off.  While much of a sunless tan will naturally fade, there may be more stubborn areas that need help to be removed.  This product is a unique exfoliating body scrub that will instantly remove any areas of fake tan that you no longer desire.  Similarly, it can remove any fake tan errors from your hands, knees or other areas in no time at all.  Infused with a delicious grapefruit scent, you'll smell fresh and clean once you've removed your tan with this product.  You may be wondering how this product works so well?  Basically it uses micro-salt particles to dissolve any tan when massaged into the skin.  The inclusion of vitamin E in the formula also helps to make your skin silky, smooth and well-nourished.
So there you have two of our favourite Model Co products.  With the use of this tan in a can and the exfoliating scrub, you can be set and ready to tan at home with ease.  Say goodbye to uneven or patchy tans and hello to a glorious, natural-looking glow!