Men, You Too Can Get a Tan
Friday, May 21, 2010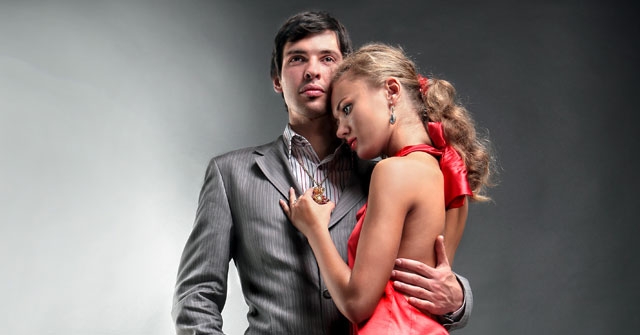 Are you seeing what I'm seeing? I'm talking about more and more tanned, healthy-looking men – in the gym, on the street, in clubs, on the beach and even in the office.
Well, I'll let you in on a secret. A good percentage of those guys are faking it!
They're either visiting a salon regularly for a spray tan or solarium session, or applying self-tanning lotion at home. Yes sirree, that's right. Real men can – and do – fake tan! Even if not all of them would care to admit it.
Why do men use fake tan?
We asked some male fake tanners why they do it. Here are some of their answers:
• Pale vs healthy looking: "I have a pale complexion, and people always asked me if I was sick. A fake tan makes me look healthy. I feel better and don't get that question any more."
• Confident sportsman: "I play AFL and didn't like how white my arms and legs looked sticking out from under my uniform. So I get fake tans during footie season. I feel much more confident now."
• No time for holiday: "I'm really busy with work and just don't have time to go on holiday or to the beach. But I do want to look good so I book in for a regular spray tan."
• Muscle definition: "I work out at the gym a lot and everyone knows that your muscles just come out better when you're brown. Using fake tan gives me more definition."
• Sun sensitive: "My skin is very sensitive to the sun so I make sure I don't get much sun exposure. I do want to look tan in summer though so my girlfriend got me to use self-tanning lotion."
• Attracting girls: "Well, there's no denying it – girls dig guys with a tan. It's just sexier. I'm single so I'm trying my best to look good for the ladies. I use fake tan before I go clubbing."
3 Ways to get that great sunless tan
1. Professional spray tan at a salon 2. Session on a tanning bed/solarium 3. Applying self-tanner at home
Self-tanning? Here's what you need to know
OK, here are just a couple of things you should be aware of when you're going for a fake tan – especially if you're going DIY.
• Prepare your skin – self-tanner and spray tan go on much more easily and evenly on smooth skin. If you have rough skin, sorry, but you need to "exfoliate". Ask your girlfriend, mother or sister for details if you're stumped. • Use a good product – choose a self-tanning lotion, cream, foam or spray from a reputable self-tanning brand and test it on your wrist first. • Apply it evenly – because guys are usually hairier than girls, it's best to use a tanning mitt when applying self-tanner to ensure it goes on evenly and smoothly. • Be patient – you'll have to wait a bit before getting dressed and several hours before taking a shower or exercising. Self-tanning for a special occasion? Do it on the day before. • Moisturise – if you want your tan to last, you need to keep your skin hydrated. So use a moisturising lotion after showering. Don't worry – there are moisturisers that don't smell all sweet and flowery, so nobody needs to know!
Want to know more? See our Articles section for further tips & tricks, such as Will Fake Tan Turn Me Orange?
Do you have any special tips or tricks for guys who want to get a fake tan? Please share them below.