Make-up Tips to Match your Tan
Wednesday, August 10, 2011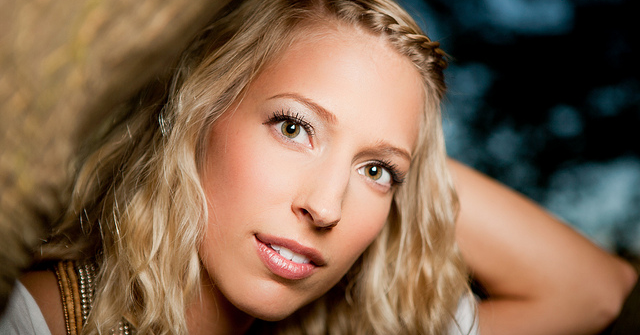 The colour of your skin changes every time you have a tan and that means you have to adjust your makeup arsenal accordingly. This adjustment does not have to be too difficult, especially with these simple makeup tips. If you regularly get a spray tan or use self-tanning lotions you will be used to having a strong tan in the first few days that tends to fade by day 5 to day 10. As your tan changes you need to update your makeup accordingly.
First of all you should invest some time and thought upfront to work out what colours will suit you when you are freshly tanned and as your tan starts to fade. Much of this can be done with a little trial and error as your apply different colours throughout the life of your tan. One of the golden makeup tips is that you must choose your make up style and colours according to your skin tone. A tan will only work to darken your skin based on your original skin tone.
Foundation has to be the toughest makeup item to match with your tan. If you are comfortable with your skin you can forgo foundation altogether. When you have a tanned face, it already gives you the sun kissed look. Foundation will only destroy the glow. To enhance the glow of your skin, use tinted moisturiser. It will even out the blotchiness if you have any, leaving your skin smooth, soft, light and silky.
However, if you just feel a little "naked" without your foundation these makeup tips will help you find your perfect match. Always have a foundation on hand that matches your most tanned look and another bottle of foundation that matches your least tanned skin tone. As your tan progresses from dark to pale to dark again, mix different proportions of each together to get your perfect colour.
To avoid an overdone look, use a bronzer instead of blush when you have a tan. Bronzer will also enhance your glowing tanned look. For eyes, your aim should be to give them a simple, sexy and shimmery look. Apply a peach toned or pale pink shimmer powder around your eyes. Use a light coat of brown mascara on your eye lashes. Use of eye liner will give you a heavy and made up look. So give your eye liners a rest if you can, but if you really cannot do without them, use a very thin line of a brown or charcoal eye liner.
You need to give your lips a sleek and sexy sheen. First line your lips using a brush and your lipstick instead of using a lip liner. Apply a light coat of a pale orange or peach for that perfect almost "nude" look. Even a tinted lip gloss alone will give you a fresh and natural look. Follow these simple makeup tips and you cannot go wrong when it comes to matching your makeup with your tanned skin.