Maintaining Your Spray Tan
Friday, August 31, 2012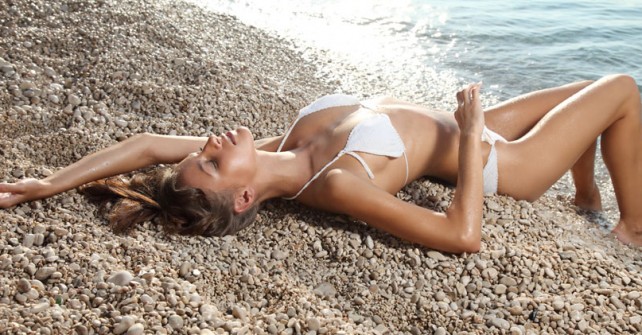 When you've taken the time to have a spray tan, it's likely that you want it to last for as long as possible.  Not only do you want it to last, but also to fade evenly without any patchy areas.  Preparing your skin for a spray tan appointment is extremely important, as this helps to lay down an even tan without any blotches. That's why exfoliating and moisturising for the days leading up to a tan are extremely important. What happens after a spray tan is also critical to maintaining a tan. Here are a few simple and easy steps that you can take to help your tan lastly for up to 10 days.  The tips below will help you understand what to do after spray tan appointments.
1. Wear loose clothesWhen people ask what to do after spray tan appointments, the first golden rule is to wear loose clothing. When your tan has been applied, it's best to avoid tight clothing and straps that can ruin the even application of the tanning solution.
2. Moisturise When you have applied a spray tan, it's important to keep the skin hydrated and healthy in order to avoid dead skin cells forming more quickly than necessary. As the skin cells get older they will naturally flake off anyhow, taking the tan with them, however moisturising can help to prolong this process.
3. Avoid exercise, hot showers and chlorine This rule is extremely important! When you've had a spray tan, exercise or sweating will only cause the tan to wear off more quickly. It can also cause it to fade unevenly, leaving blotchy areas of tan.  Chlorine and hot showers have the same result, and therefore it's best to avoid these activities for the first 24-48 hours after a tan.
4. Use a tan extender This is an optional step, however one of the most effective ones! Using a tan extender can help to maintain your tan for as long as possible, also helping it to fade perfectly evenly, without any telltale signs. We highly recommend trying a tan extender, as once you do, you'll never go back!
Why spend the time and money on a spray tan if you're going to let it fade quickly and unevenly? With a small amount of attention and care you can maintain a glorious glow for up to 10 days.  Follow these quick and easy steps for what to do after spray tan appointments and we promise that you'll have the perfect tan for longer.