Love Your California Tan
Wednesday, April 25, 2012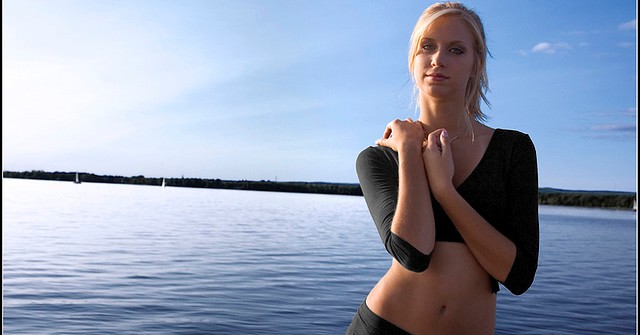 California is well known for beautiful beaches, hot summer weather and gorgeous tanned surfers. It's therefore no wonder why one of the most popular spray tanning brands is called California Tan.  This range of tanning solutions has been manufactured by New Sunshine LLC, one of the leading indoor tanning companies worldwide.  If you're looking for a high quality and reliable spray tan solution, the California Tan products are a fantastic choice. Below is a review of the products that we love most from their tanning line. With the four products below, you'll have everything you need for the entire tanning process.
Body BufferThe first step to any tan should be giving your skin a thorough scrub or buffer. This product uses natural, fine-grained volcanic rock to exfoliate and reveal fresh, healthy and rejuvenated skin.  Taking the time to use this Body Buffer with ensure your achieve an even, long-lasting glow that fades evenly every time. Not only will your skin be exfoliated by this product, but it will also be conditioned, containing both Aloe Vera and Sunflower Seed Oil.
Barrier CreamBefore applying any spray tan solution, it is always best to use a barrier cream to protect areas that are prone to building up colour too fast, such as the hands and feet. The California Tan barrier cream is formulated with Shea Butter and Safflower Oil, forming an effective and nourishing barrier for your skin. Also containing Aloe Vera and other healthy ingredients, your skin will love you for using this product!
One Hour Instant Sunless Solution-MediumWe just love this spray tan solution! If you're after a natural, even looking tan in a short amount of time, then this is the solution for you. Formulated with only the best ingredients such as Vitamin C and Aloe Vera, your skin will feel soft and moisturised after applying this tan. Not only is it free of parabens and alcohol, but it's also suitable for sensitive skin and can be washed off in just 1-3 hours.
Tan Extender with BronzersIf you've taken the time to exfoliate and apply your spray tan, why not help your tan to last as long as possible? This Tan Extender uses bronzers to give a subtle, natural looking glow, while also moisturising and hydrating the skin to encourage your spray tan to last longer. Combining Aloe Vera, Shea Butter and Sunflower Seed Oils, you will love the feel of your skin after you use this product.
So there you have a list of our favourite California tanning products! As you can see, this range includes everything you could possible need, from the perfect spray tan solution to the tan extending moisturiser. If you are looking for a darker looking tan, then you could try the dark one hour spray tan solution, however during the cooler months, we recommend the medium tone for a natural looking glow. So what are you waiting for? Get your California Tan on!