Kylie Jenner Reveals Her Fake Tan Secrets
Wednesday, November 18, 2015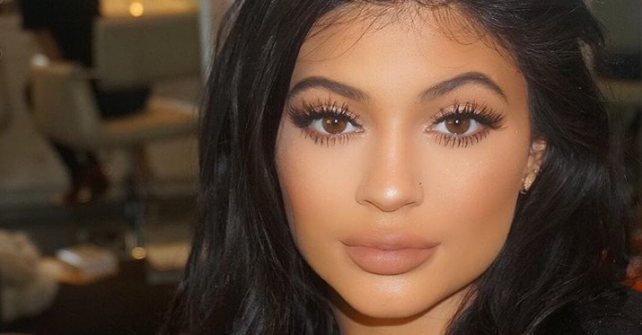 It's no secret that Kylie Jenner as an avid fake tanner! The glamazon along with the rest of her sisters from the Kardashian clan have been opted for self/spray tanning for years. In one of her latest videos released she revealed her number one tanning trick!
"I always get spray tans and if you get spray tans, you know that it kind of comes off on your face first," Kylie explained.
"So this is kind of a little rejuvenation and just you spray it, and you leave it overnight, it kind of just makes your face tan again."
She holds up a spray tan aerosol which she keeps in her overnight bag. Our face is braving the elements on a daily basis; whether it be weather, perspiration, dirt, exfoliating or cleansing products; all of these factors tend to cause our face to be the first part of the body to fade.
She then continues to show the rest of the contents in her bag which she deems 'beauty essentials' which include the Christie Kidd Dematology Clean Natural Face Cleanser, Crème De La Mer Moisturising Cream, Lip Luxe Scrub and Honey Kiss Balm,, Victoria's Secret Coconut Passion Fragrance Mist and Mario Badescu Facial Spray with Aloe, Herbs and Rosewater.
Our recommendations:
Jbronze Face Flawless Tan is beautiful lightweight, non greasy facial tanning cream, combining the latest in tanning technology and naturally derived anti-ageing actives, antioxidants and skin nourishing ingredients – the perfect product to top up your face tan.
Moroccan Tan™ Instant Airbrush Spray, combines the deep absorbing nourishment of their Moroccan Blend™ colour technology formula of Argan Oil, Triple enhanced bronzers and Triple Moisture Lock to create the perfect natural bronze tan.  With the 360o Nozzle, the innovative spray allows easy application from all angles.
Custom Tan self tanning mousse has three times been voted Australia's Best Fake Tan.  It provides a rich dark colour in a silky foam with flawless instant and lasting results, with absolutely no fake tan smell.
Check out our entire selection of instant tanners to help rejuvenate your faded face tan!