How to Wash Tan out of Clothes
Friday, September 2, 2011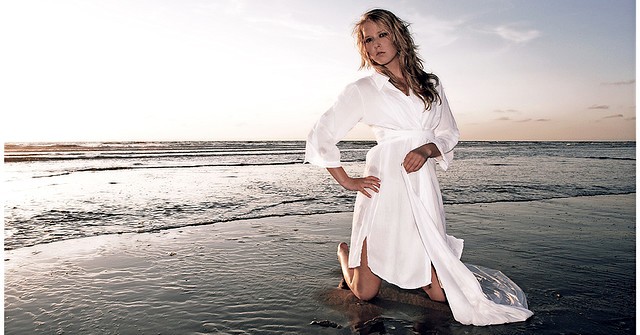 A spray tan is the ideal stain for your skin but not for your sheets and clothing. Should you accidently stain your clothes, towels or bedding then don't fret. You can easily remove fake tan from different materials. Check out our stain removal tips and tricks for how to remove fake tan from your clothes and sheets.
Comfy Cottons No worries! The DHA, erythrulose and bronzers that are found in the majority of fake tanning products do not stick to cotton and, therefore, do not permanently stain. To remove fake tan from your comfy cotton favourites simply use a non- bleach stain remover, regular detergent and cold water and your cottons will be as good as new again.
Stylish Synthetics To remove fake tan from synthetics fabrics you should soak the stained article in warm water. Add a non- bleach stain remover and rinse until the stain fades If the stain is still evident after a few rinses then throw the article into the wash. It may also help to use a stronger stain remover to blast the bugger once and for all.
Divine Delicates   It's a little trickier to remove fake tan from clothing that can't just be tossed into the washing machine. Douse and rinse the article in warm water with non- bleach spot remover. Continue until the stain has faded. If this technique does not work, take the article into the dry cleaner. We recommend bringing the spray tan to show the dry cleaners the compounds within the product.
Emergency Manoeuvrers • Use club soda as an alternative stain remover. A great trick when a washing machine and stain removing products are not accessible, like on vacation or already enjoying that night out on the town! • Avoid the urge to attack your article with vicious rubbing as this will cause the bronzer and spray tan compounds to soak deeper into your material. A slight dab (and flick of the wrist) works best for washing off a stain. • Prevention is better than cure- While tanning wear a dark, tight fitting bathing suit or even better, your birthday suit. And for after, if standing around in the buff is not your thing then throw on a loose- fitting, dark coloured garment (preferably something older), so that if your spray tan does run the stain will not be visible.