How to Get Beach Hair Without Going to the Beach
Thursday, October 18, 2012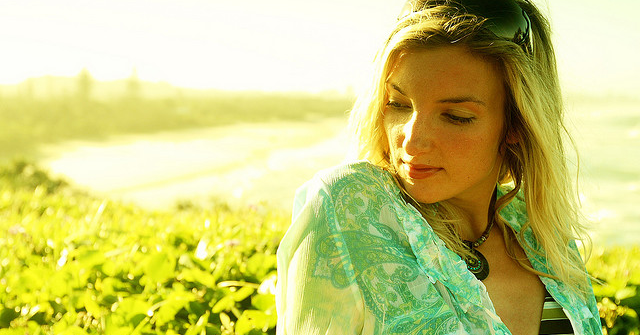 There's so many things we love about the summer season, styling our hair with heated hair supplies is definitely not one of them! Luckily With tousled and messy beach hair is the hottest trend this season. So flaunt those wavy tresses and turn into a carefree-Californian girl. You don't have to sit on the beach or ride the waves to look like a beach babe. We've put together a few simple tips on how to get beach hair this summer:
– Wash your hair before going to bed and sleep on damp hair.
– Apply a lightweight mousse if you have thick hair whilst damp hair and scrunch. If you have thin hair, apply a molding mud so that your hair has some weight added to it.
– Make a braid after you have showered. Keep the braids for a day and take them out the next morning. The bigger the braids, the softer the curls. Smaller braids will give tighter and kinkier curls.
– Another great tip on how to get beach hair is to use a good salt spray to bring out your natural waves to create beach hair effect. Salt sprays work well on all hair types – from thin to straight hair. In addition, it adds volume to the hair and reduces frizz. Using salt spray for beach hair is quite simple: spray a little over wet or damp hair. Scrunch bunches of hair all the way up to the roots and let your hair air dry or lightly blow dry it.
– Beach hair can be created with the help of a 3-barrel curling iron. The larger the barrels, the looser the waves. Tighter waves are made with small barrels. Simply separate dry hair in sections and spray heat protectant over it. By starting closer to the roots, clamp the iron down for a few seconds and move down this section of hair. Repeat on each section.
– If you don't want to apply any product to your hair but you're still wondering how to get beach hair, you can try putting your hair into a bun. Make equal sections in your damp hair and twist each of them into 2-4 low buns. Smaller sections will give you smaller waves, while larger sections give large waves. Try this tip at night after showering. Undo the buns in the morning and brush through your beach hair with the help of your fingers. For touch-ups spritz some salt spray over these waves and scrunch.
– If you have short hair, spray salt spray over the hair. Do not comb the hair but just tousle the hair with your hands and fingers and mess it up.
– You can also create your beach hair by using a hair dryer. Take a hot shower and wash hair with a deep conditioner. Blow dry hair by putting your head down and lift your hair until your hair is slightly dry.