How to Avoid a Fake Tan Fail!
Wednesday, November 23, 2011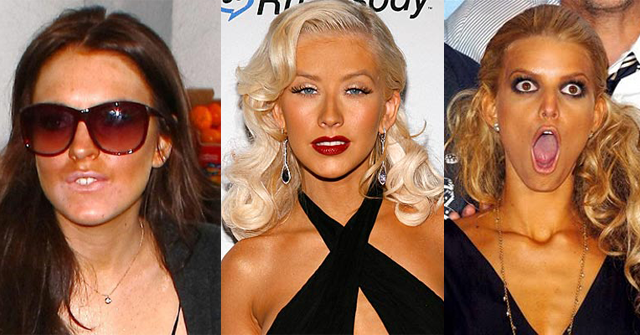 We hate it when it happens to us, but love to laugh when it happens to others – it's the dreaded fake tan fail. Save yourself (and your friends) the embarrassment of ending up with a bad fake tan by reading our important tips!
There are a few different ways you can have a fake tan fail, but the most common is that nasty orange glow.  Turning an orange colour comes from one of two mistakes – applying a solution that is too dark for your skin or applying too many coats of fake tan. We've all got that friend who we wish would stop over doing their fake tan and who we don't know how to tell them they should tone it down a notch or two. But even some celebrities keep making this mistake! We've all seen those funny shots of Lindsay Lohan, Christina Aguilera and Jessica Simpson sporting that orange look.
These people tend to equate beauty with having a tan, therefore thinking that the darker they are, the more beautiful they will be. This is a major mistake to make! While we all want to look good, it's always best if you can maintain a natural appearance. A shade or two darker can give you a lovely glow, so it's best to stop there.
There's also other ways to experience a major fake tan fail Forgetting to exfoliate before tanning can lead to patchy and uneven fake tan. Also remember that if you wax your upper lip, it should be done about two days before you tan. You never want to end up with an orange moustache! Don't forget about your hands and feet either – make sure to tan them unless you want them to look white against the rest of your body. And please, when the directions tell you to wait a certain amount of time before moving, be sure to wait that time. If you don't it's likely that you'll end up with blotches, streaks, and stained clothing.
The best ways to fix a fake tan fail include exfoliating, applying lemon juice and rubbing with a lotion on tanning errors. However, the best fix will come with a little bit of time – at least one week's time. Always remember less is more – you can always apply more spray tanning solution but taking away is not so easy. Also, if you are not confident applying your own spray tan solution or self tanner then go to a professional tanning salon that you've been to before or have been recommended by a friend.