How to Apply Bronzer
Wednesday, July 18, 2012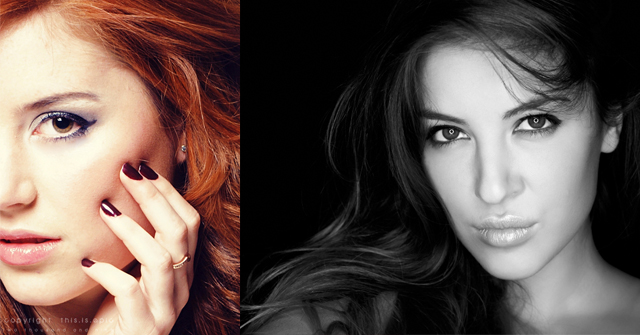 Bronzers are extremely useful cosmetic products, adding instant, healthy colour to the skin without having to spend time in the sun.  Available in powder, cream or liquid form, bronzers are an easy and convenient way to acquire a tan.  No matter what the season, bronzer is the perfect way to give your skin a warm glow and boost your beauty.  While it's a fantastic cosmetic product, it's also important to know how to apply bronzer in order to avoid a tanning disaster and to achieve a perfect, natural-looking glow.  With the steps below, applying bronzer should be easy as pie.
1. Choose the right shadeWhen it comes to choosing between bronzers, be sure to choose one that is the right tone for your skin.  Although you want it to be a few shades darker than your natural skin colour, you also don't want to choose one that is too dark and obvious on your face.  If you have olive skin, opt for darker shades without too much pink in them.  On the other hand, if you have a fair complexion, try to choose a lighter bronzer with a pinker base to it.
2. Choose the right typeFor oily or normal skin, powder-based bronzers work best as it helps to avoid a shiny or oily finish.  Powder bronzers are easy to apply with a fluffy brush and can go straight over your foundation.  On the other hand, if you have dry skin it's best to opt for cream-based bronzers as they will help to give a healthy, nourished glow.  Cream bronzers are easy to blend into the skin with your fingers or a sponge.
3. Apply a baseIf you want to achieve the best possible outcome, it's wise to apply a layer of base before applying your bronzer.  Using a base cream followed by a foundation that matches your skin well, is the perfect way to prepare your skin for bronzers.  If your skin is dry, you should also apply a light moisturizer before applying the base, or alternatively you can use cream bronzers instead.
4. Apply the colour gradually and evenlyNow that you've chosen the right products and prepared your skin, it's time to learn how to apply bronzer to your skin.  If you're using a powder, start by swirling your brush into the bronzer to coat the brush evenly, before tapping it lightly to remove any excess.  Try to apply colour to the areas of the face where the sun would hit naturally.  This includes your cheeks, forehead and nose.  Use circular motions, starting with your forehead and moving down the nose then across to your cheeks.  If you're using a liquid, dab your application sponge into the liquid and apply with the same motions.  Just remember the golden rule – build your colour slowly so that you can achieve the shade you desire without going too dark.
5. Check your face in the lightCheck your face in the daylight to ensure that the bronzer is even and that it isn't overdone.  Check for any streaks or lines and blend them in with your brush or sponge.  Once you're sure that your face looks even, you're ready to go!
So there your have our top tips for how to apply bronzer.  With these five easy steps, your face can have a golden and natural-looking glow all year round!