How long do spray tans last?
Monday, August 6, 2012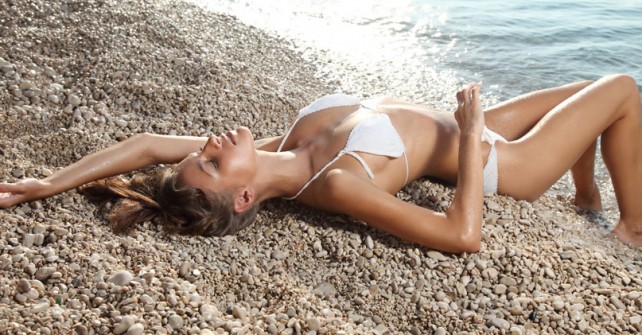 Are you considering getting a spray tan but not sure how long it will last for? While some people want their tan to last forever, there are also lots of people who just want a tan for the weekend or a special event. So in reality, how long do spray tans last for? Luckily there is a huge array of tanning products available these days, some that are designed to last for as long as possible, and others that are ideal for a short, one-night spray. Below are a few suggestions of our favourite products for various tanning requirements. However long you want your tan to last for, there is a product for you!
Norvell Training SolutionThis fabulous tanning solution has all the benefits of Norvell's DHA tanning solutions, without the commitment. Perfect for anyone who wants a tan for a special event without the long-lasting features of a DHA tan. Using bronzers to give a stunning golden glow, this solution has no DHA, allowing the tan to be washed off immediately. The potent blend of vitamins and antioxidants helps to boost the skin's inherent glow and the raspberry-almond scent gives a luscious touch to this Norvell tanning solution. It really is the perfect way to achieve a red-carpet glow for an extra special occasion.
Naked Tan Chocolate SolutionThe Naked Tan tanning solutions combine two active ingredients, DHA and Erythrulose, to give a long lasting and even fading tan. Under normal circumstances, this tan should last for anywhere between 8 and 12 days. There are lots of ways to ensure the tan lasts for as long as possible, for example using tan extending moisturisers and exfoliating before applying the tan. Taking just 2 hours to develop, you can have a rich tan that last up to 12 days. This solution is perfect for anyone who loves a deep and longer lasting tan!
So there you have two of our favourite tanning products. Whether you're looking for a one-night tan or for a longer lasting glow, there are lots of great tanning products to try. So how long do spray tans last for? As long as you want them to!