Host a Mobile Spray Tan Party!
Friday, December 2, 2011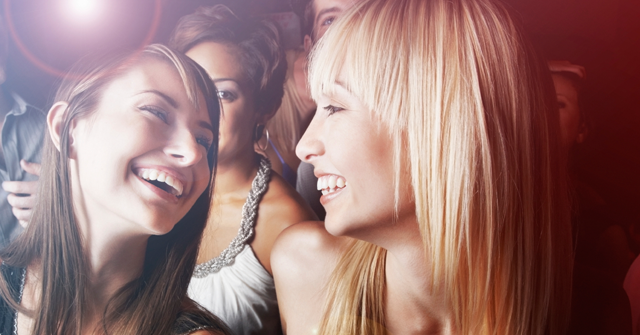 Need an idea for your next girl's night in? You've done the clothes swap party, the lingerie party; hell, you've even done the Tupperware party. Ready for something new? Why not add the perfect glow to your party and host a mobile spray tanning party?!
Mobile spray tanning is definitely the latest craze. No longer do you need to travel incognito in transit to the salon for fear of someone you know seeing you looking, well a little browner than normal. No longer do you need to struggle at home with fake tan lotions that just don't quite get you that nice even tan. With mobile spray tanning, you get all the benefits of a flawless spray tan without having to leave your house. What better way to get that perfect tan, than getting together with your besties and making a day of it.
Spray tan parties are easy, fun and a great way to pamper you and your girlfriends. All you need to do is invite some of your friends, get some bottles of nice champagne and get the party started with some hot summer tunes. Typically, most mobile spray tan companies hold parties with at least five guests. Hosts of spray tan parties receive some special benefits for hosting the party. Most of the time, companies offer at least a free mobile spray tan. Depending on how many friends you have invited, how many additional products could be sold and how successful the party goes, spray tanning parties are a way to get cheap and sometimes free prices on other tanning products. As many women get tanned every two weeks, think about rotating a mobile spray tan party each fortnight amongst your friends. This is just about how you are covered for the summer!
So now you're thinking that this sounds like a good idea, but what about the furniture? There's no need to worry. Mobile spray tanning companies will bring with them a tent so that there is no chance of staining the carpets, furniture or curtains. However, if you're really worried there's no reason why you can't take it outside. You needn't worry about anything except the food and the drink. You mobile spray tan company will bring with them a pop up spray booth, disposable g-strings and hair caps as well as sheets and feet protectors.
Usually, a mobile spray tanning process does not take longer than 20 minutes including setting up things and packing up. This means you can easily save time and money as a mobile spray tan takes about 10 minutes for each person. Why go to a spa or tanning salon if it is so easy to get the perfect glow to your home? It is a quality spray tan made by professionals and the convenience and speed is definitely one of the main advantages.
If you're feeling really confident you can even think about doing the spray tanning yourself. All you need to do is purchase a spray tan kit that comes complete with the spray tanning system, solution, tent and accessories. Then you're good to go! By having you're friends around you can rotate applying the tanning solution so you all get a nice, even, natural looking town.
So, get your friends together and try something new for your next party! Have fun, girls!