Help! I've washed off my tan…
Tuesday, May 23, 2017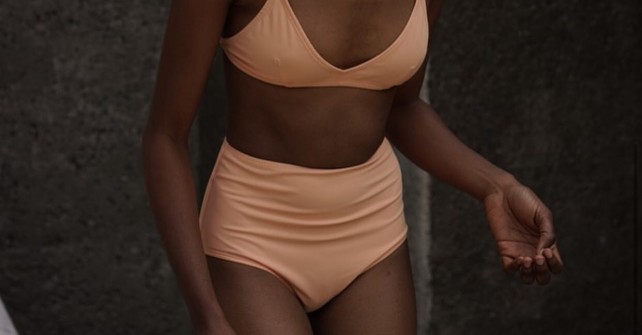 First off, you've come to the right place. We've all been there, strutting out of the salon feeling like a bronzed goddess and heading home to follow the after care instructions exactly.
You've set your alarm for 2 hours from when your rapid tan was applied and before you know it, it's time to shower. You jump in the shower and watch as the water turns from clear to brown and back to clear again. You've only had a quick rinse, haven't used any products and you pat your skin dry with the towel instead of rubbing. You look in the mirror and panic mode sets in… WHERE HAS YOUR TAN GONE? Just 60 seconds ago you were a beautiful shade of chocolate and now it looks like you didn't even get a tan at all!
Step 1:
Relax. You haven't washed your tan off at all. What you have washed off in the shower are the bronzers which your spray tan technician used as a guide to ensure that they sprayed every part of your body the same gorgeous shade of brown. It's a common misconception with rapid tans that your tan develops by the time you have rinsed. What actually happens is that you rinse off the cosmetic bronzers, and the DHA continues to develop over the next 18-24 hours when you will be back to that beautiful bronzed goddess you were when you walked out of the tanning salon. The bottom line is: DHA takes time to develop, so while you might not need to sleep in your rapid spray tan, you still need to be patient for the full colour to develop.
Step 2:
Wait. If you got your spray tan at night and it's time for bed, you will wake up in the morning with colour starting to develop and you will get darker through out the day, so don't call your spray tan technician asking for a respray just yet. It's important to not use any moisturisers or body wash and shower gels during this development process as this can stop the DHA from developing and you will end up with a lighter tan than you had hoped for. You will not achieve full bronzed goddess status with moisturiser use in the first 24 hours.
Step 3:
Review. Okay, it's been 24 hours and your colour still hasn't developed. It is time to review if you prepped for your spray tan properly. Did you exfoliate the skin removing all dead skin cells before your appointment? Did you make sure you had no moisturiser or any skin products on the skin? If you followed the correct skin prep it's time to call your tanning tech and get them to help you further.
If you need a spray tan for tonight, it's time to make use of the many Instant Wash Off lotions on the market such as Moroccan Tan Flawless or Summer Tan Wash Off Instant Glow Lotion 150ML