Get the Perfect Summer Tan
Wednesday, December 14, 2011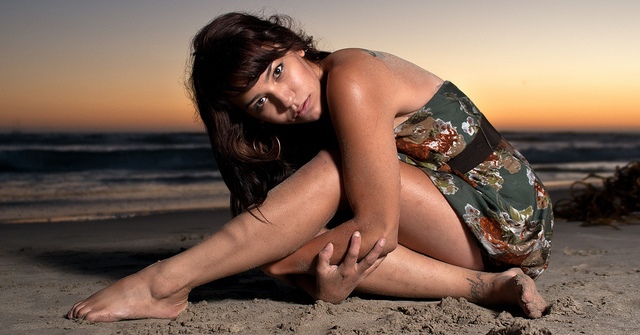 As the ozone layer continues to deplete and the rates of skin cancer soar high, basking under the summer sun for a flawless tan is no longer an appealing option. The sun's UV rays can lead to wrinkles, skin cancer, age spots and more. But with summer upon us, what other options do we have to get a summer tan? That's where sunless tanning techniques come in!
Rather than sitting under the sun's harmful rays, sunless tanning is an artificial method making you just as tanned without the negative effects of the sun. Given its increasing popularity, fake tan lotions and sprays have undergone thorough research and development, meaning that the days of orange tans are well and truly over.
To make your sunless summer tan indistinguishable from a real sun tan, you should use a good quality product and apply it with care. The best way to get this glowing skin is by visiting a high end tanning salon or spa that offers spray tanning. However, with time and practice you can perfect this procedure yourself and use your own tanning lotion or spray kit. Numerous cosmetic companies are producing top notch self-tanners which can turn you into a bronzed goddess!
You will have the best results with your sunless summer tan if you follow a few of our tips before applying. Firstly, you should choose your shade according to your natural colour, as the shade you choose must compliment your skin tone. If your skin is pale, it is best to start by applying a product labeled as 'light'. Once having tried a lighter colour, you can always increase to a darker one and this will help you to avoid going too dark too quickly! Similarly, the products that are labeled 'dark' are best suited to people with naturally dark complexions.
As well as selecting a shade, you must also choose whether you would like to apply a spray or a lotion. Lotions tend to last longer, depending on how you maintain your summer tan. Sprays on the other hand are quicker and easier to apply, and it's an easier way to hit difficult places of the body such as the middle of your back.
Make sure you bathe and exfoliate before your tanning session. By doing so, the results are more even. You must also avoid wearing makeup, lotion, perfume, or deodorant before the tanning session. All of these interfere with the tanning solution and can result in blotchy areas.
So next time you're heading to the beach, apply your summer tan beforehand, sit under an umbrella and avoid the harmful sun. We can promise you one thing; your skin will love you for it later!