The Best Foods For Summer
Wednesday, December 26, 2012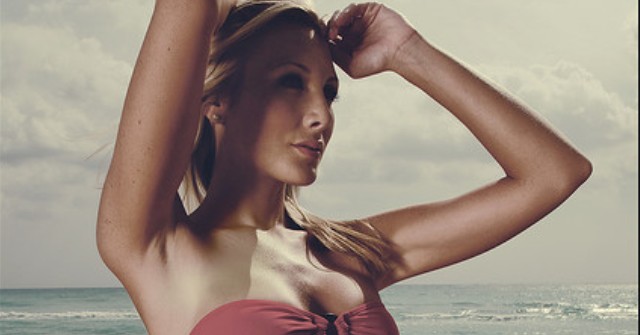 Each summer it can be a real challenge to get your body bikini ready, but the best way to get back to a firm and fit physique isn't through crazy crash diets. Simply consuming lots of yummy and nutritious healthy summer foods you can ultimately have fewer calories without feeling guilty about the portions and frequency of your meals.
Fruits and vegetables readily available at the farmers market or grocery stores are summer foods that are low in calories and loaded with vitamins, antioxidants, fiber and minerals. These include:
Watermelons are a great way to stay hydrated because they are composed of 90 percent water and include nutrients like vitamins A, B6, and C. They are also packed with lycopene and citrulline which act as antioxidants and provide an internal sunblock which aids in collagen damage and skin sagging. The rosy melon has only 92 calories despite it being so sweet, making it the perfect slimming snack.
Tomatoes are fantastic and versatile summer foods because they are readily available and full of nutrients like vitamins C and E, lycopene, carotenoid and beta-carotene. They also act as a sunscreen with anti-cancer properties due to the lycopene in them, while the carotenoid protects the skin from sunburn.
The sweetest of all summer foods, berries have various varieties during the summer season – strawberries, blueberries, blackberries, raspberries and gooseberries. Berries are also low in calories and are high in vitamin C, antioxidants, fiber, phyto flavonoids, polyphenols, anthocyanins, and pectin, which lower cholesterol. Berries also include anti-aging properties that improve blood circulation and help fight free-radical damage to cells and tissues.
Full of antioxidants, proteins, omega 3 fats, and fiber, mangoes are a great tropical fruit that is both sweet in taste and very low in calories, making it one of the best summer foods to snack on this season.
Iced tea serves as the perfect summer treat on a hot sunny afternoon. Drinking iced tea regularly lowers the risk of Alzheimer's and diabetes, and it also gives healthier teeth, gums and bones, as tea is rich in antioxidants like flavonoids. By adding a pinch of lemon juice to it, the flavonoids are preserved when refrigerated. Iced tea is great for weight loss because it contains chemicals like catechins, which help to shed belly fat and boost the metabolic system.
Corn contains the antioxidants luetin and zeaxanthin, which aids in the development of macular pigments that filter out the damaging rays of the sun. These antioxidants also lower the risk of the development of age-related macular degeneration, which causes blindness in people over 60 years of age.
One of the yummiest summer foods, peach, is a nutritious fruit filled with vitamins A and C, antioxidans, fiber, lutein and zeaxanthin. And did we mention it is super low in calories?
Bell peppers in the summers come in different colours like green, yellow and red. These summer foods are rich in fiber, beta carotene, antioxidants, svitamins A, B6, and C. It reduces cholesterol levels and triglycerides in the body.
Green beans are appetite-controlling summer foods, which can help, keep the stomach full for three hours. They comprise of omega 3 fatty acids, magnesium, fiber, beta carotene, vitamins C and K. Green beans are rich in anti-inflammatory enzymes which flush any excess water weight from cellulite prone areas.
The super fruit, figs, are a pack full of fiber, folate, potassium, antioxidants and vitamins. The incredibly sweet fruit is also low in calories so you can enjoy them this summer, guilt free!