Fixing a Bad Fake Tan
Wednesday, November 30, 2011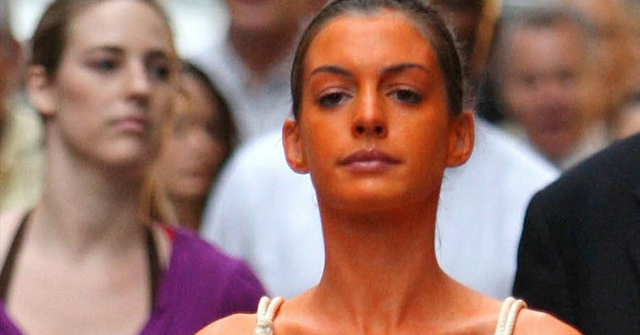 Fake tanning has become increasingly popular over the past few years as a healthy alternative to sun tanning. From tanning lotions to tanning sprays and tanning foams to tanning extenders there are so many sunless tanning products and options to help you achieve that perfect natural looking tan. However, what do you do if you misapply one of these products and end up with an orange, streaky looking tan? Here we offer some simple tips to help turn a bad fake tan into a good one.
1. Hydrogen Peroxide As this is a chemical solution this is best used in small doses, on smaller streaks and patches you want to fix. We would never suggest you douse your whole body in it. Most of us keep Hydrogen Peroxide in the medicine cupboard to help disinfect little cuts. Apply it with a cloth, let it sit for a couple minutes and then clean it off with water. Repeat this till the bad fake tan mishap starts to fade.
2. Scrub Scrub your body with a dermatological buffing cloth or loofah. While scrubbing your skin with hot and soapy water, the orange colour will fade away. Remember to take it a little easy with this method as you probably already exfoliated before you applied your tanning solution (or maybe you didn't and that's why you're left with a bad fake tan) and you want to leave yourself with some skin left.
3. Self-Tanning Removers Some manufacturers not only offer a range of self tanning products, but also provide self-tanner removers as a bad fake tan is very likely to happen when using tanning products for the first time. The ingredients will lighten your skin and are available at your local beauty store or pharmacist.
4. Alcohol Another solution might be alcohol. Put it on a cloth and apply it to your skin in circular motion. Be careful with little wounds as they might burn. However, alcohol is the all-rounder that disintegrates most of the ingredients.
5. Baby Oil Rub some baby oil into your skin, let it soak in for about 30 minutes, then take a hot and long bath. While bathing use a cloth or loofah to scrub your skin. This will help to fade any bad fake tan.
6. Cover Up If all else fails – cover it up! Arm yourself with some foundation, concealer, loose powder and long sleeves. And comfort yourself with the fact that in a few days it will all just fade away.