Finding the Perfect Salon Tan
Friday, October 14, 2011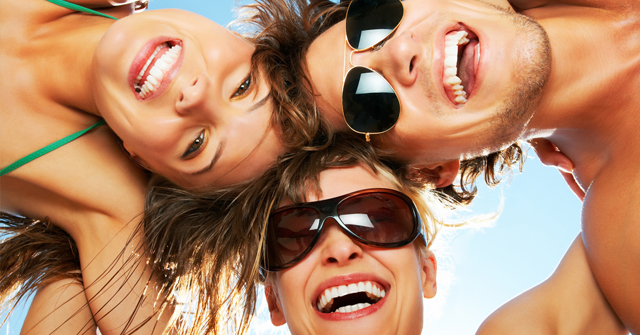 Choosing the right spray tanning salon is an essential first step in your quest to achieve the perfect spay tan. A good salon tan should be even, well blended and look natural.  There is a wide range of factors you need to consider prior to choosing your spray tanning salon. Here are some basic tips about what you should keep in mind when making your final (sun- kissed, life changing) decision.
Before anything, ask your family and friends for spray tanning recommendations. Personal recommendations typically supersede online reviews; with family and friends you are assured that you are getting the facts, and not fake reviews created by the salons themselves. Ask them where they got the best salon tan and if you notice a friend with a killer tan, ask them where they go it done. You want the ins and outs – the truthful bad experiences to steer you away from "Mr. Wrong" and the shining, positive salon encounters that should certainly be on your salon list to check out.
If your friends are not the spray tanning types, then jump online and check out the reviews. Even better go to a spray tanning forum online and ask forum members for their advice. Research the various salons in your area, see if they have won any awards and find out how long they have been in business. Typically, a spray tanning salon that's been around for a while is likely to be a good one.
Once you've reviewed your options, get it down to a list of three salons. This will allow you a choice…. but without too much of a choice. Pay each spray tanning salon a proper visit, eyeing the cleanliness of the place in addition to enquiring as to how the salon's machines are sanitised. Chat to staff, find out their credentials and check out their spray tanning equipment. If it all sounds good, give them a try! The proof will be in the punch.
Don't get to hung up on price. It's the old saying… quality over quantity. Zero in on quality; you can pay $25 for a salon tan, but that doesn't guarantee you're getting a clean, sanitary environment. If you are investing on this sunless tanning process, might as well feed in the extra bucks for the assurance that you're getting the best quality deal.
Location, in addition to salon hours, should work to your advantage. A salon tan should always be a luxury, never a hassle. Does the salon offer walk in hours in addition to/ only appointments? Do the hours conflict with your work hours… or does the salon offer nightly/ weekend times too? Ask what the cancellation policies are. It's never fun to cancel an appointment yet still be expected to pay the bill for your previously scheduled visit.
Ultimately, it's about choosing a spray tanning salon that will leave you feeling comfortable and satisfied knowing you've achieved the best salon tan for your dollar's worth.